School №162 held on the landing of forest plants and plants recorded in the Red Book on their schoolyard, on September 30. Action was organized in the framework of the Schoolyard Landscaping Project"On a Visit to the Forest", 24 persons participated.
A week before, the biology teachers of schools participating in the project defended design - projects in the Training Center and received certificates for their realization.
Despite the wet earth which was hardly to dig, children with the great pleasure were engaged in planting of trees and bushes under the direction of the teacher of biology – Irina Konstantinova. Students smashed a flower bed which have sowed with seeds and sprouts of flowers. Around the flower bed there were planted trees and shrubs as it shown in scheme. pleasure our eyes little forest.
"On a Visit to the Forest" Schoolyard Landscaping Project is supported by the Alcoa Foundation in the framework of the "Ten million trees."
()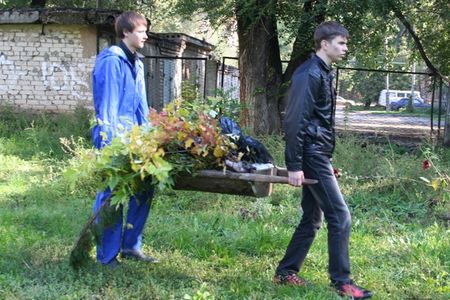 Seedling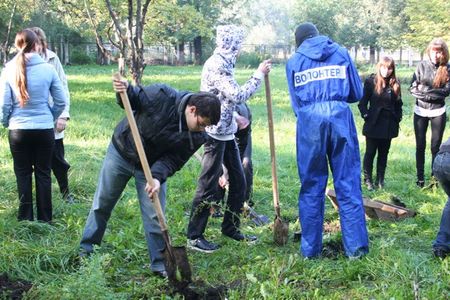 It is not easy – digging!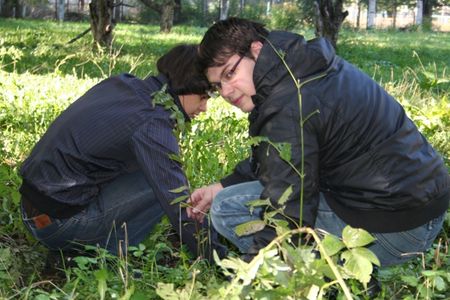 Planting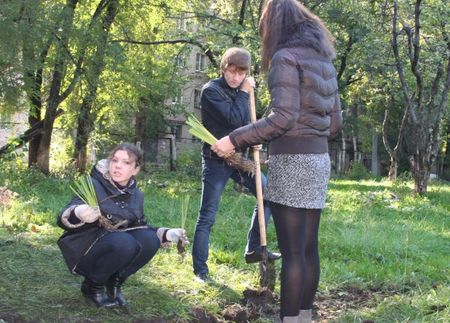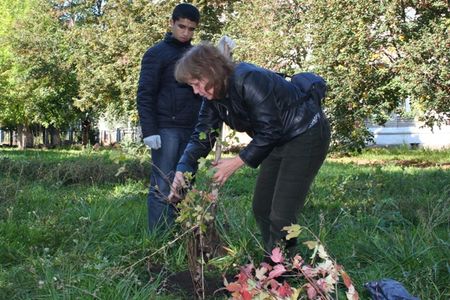 Konstantinova I.U.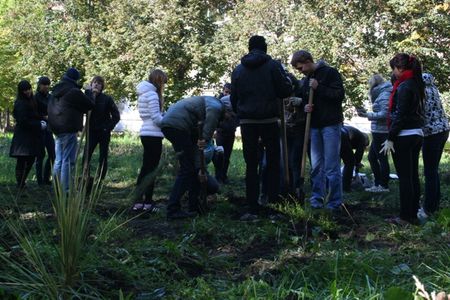 Landings are already appreciable