There has successfully passed the charitable action on an accomplishment of domestic territory of boarding school № 113, on October the 1, 2011. More than 40 volunteers of the ZAO Alcoa SMZ and students of schools №147 and №3 planted flowers, cut down dry branches, raked up vegetative garbage.
After a week of torrential rains this Saturday morning has stood out solar, that has added enthusiasm and inspiration to all participants of the action, which became a gift for students of boarding school from all participants "On a Visit to the Forest" Schoolyard Landscaping Project.
In addition, the Botanical Garden gave to the school 22 irises, daylilies and clematis, of which the volunteers made a beautiful flower bed near the main entrance.
"On a Visit to the Forest" Schoolyard Landscaping Project is supported by the Alcoa Foundation in the framework of the "Ten million trees."
()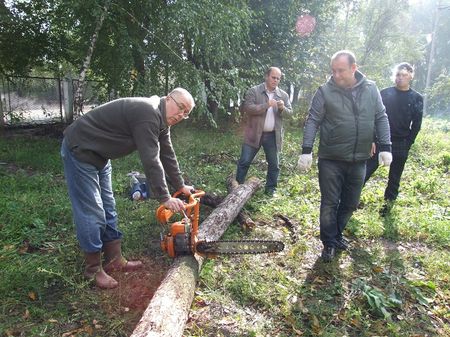 1. Volunteers were well-prepared for a saw cut of old trees

2.Students pick up dry sticks to throw them away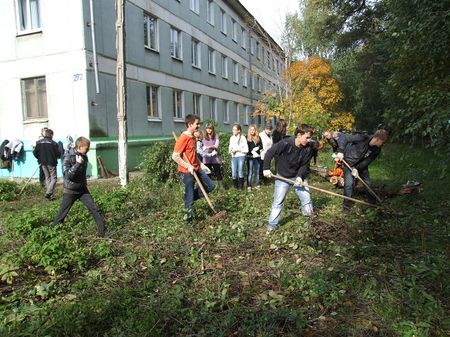 3.All together we clean the territory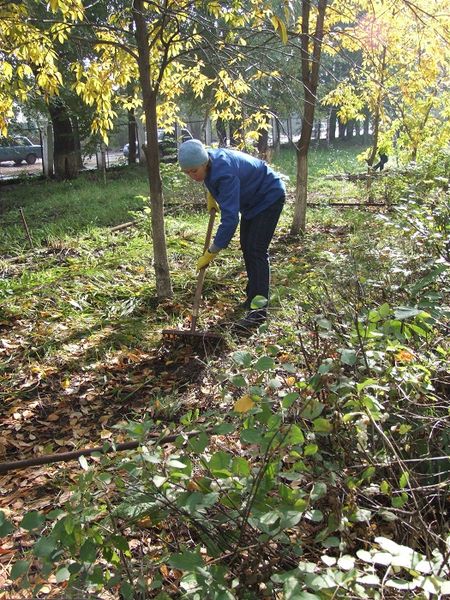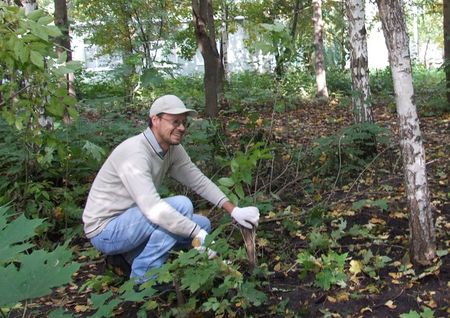 We cut down unnecessary vegetation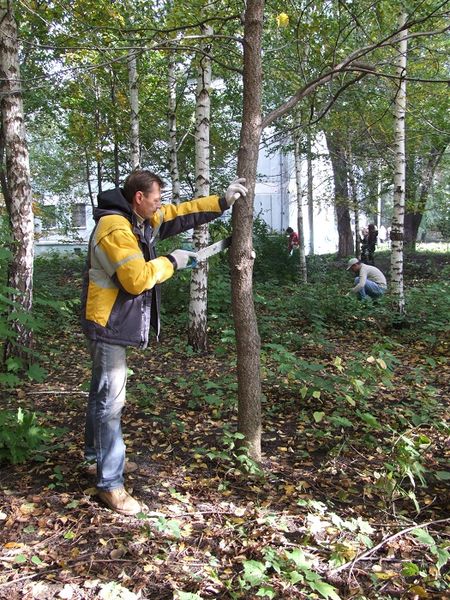 Sanitary pruning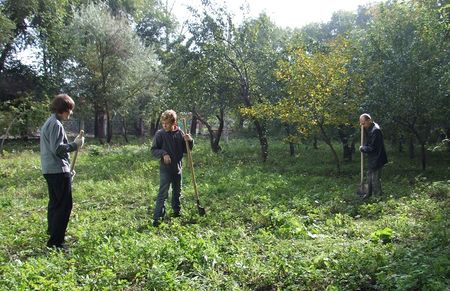 We dig out weeds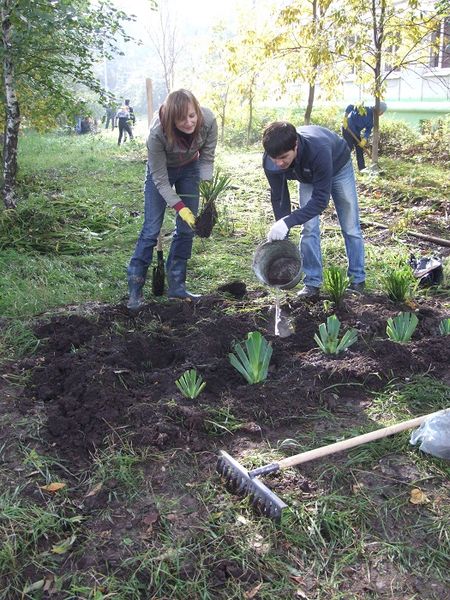 Planting irises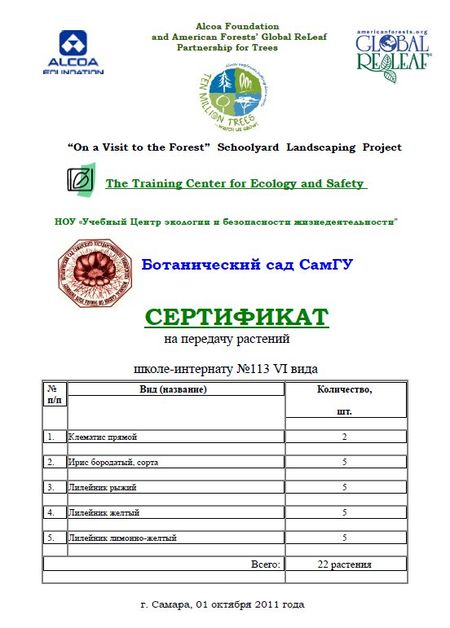 Certificate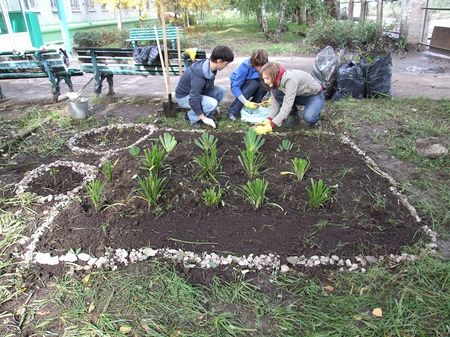 Nice flower-bed!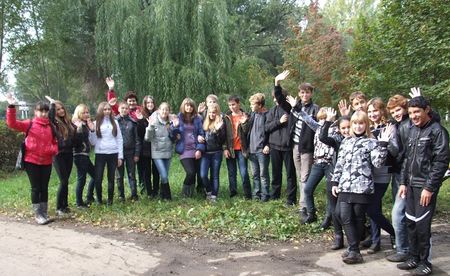 Till next time!