10 students of the school №150 with the teacher of chemistry and biology Svetlana Lukjanova came out on a schoolyard on October the 4th, to make territory of the school cozy and beautiful.
It was decided to arrange forest along the central path leading to the front door porch. An hour and a half later juniper bushes and dogwood were planted in the schoolyard, not far from them students landed wild roses and some other flowers. From the nursery-garden, cultivated by the Trainingl Center last year, students have placed Acacia longifolia to them. Near by them, the rhizomes and flower seeds, selected by Botanical garden were planted. There were planted 18 shrubs and 50 flowers.
"On a Visit to the Forest" Schoolyard Landscaping Project is supported by the Alcoa Foundation in the framework of the "Ten million trees."
()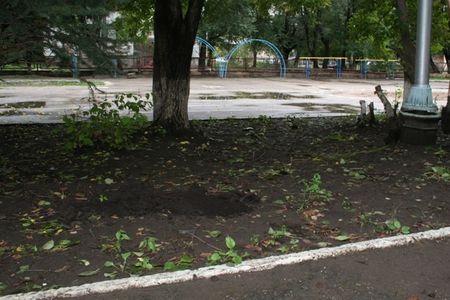 1.Schoolyard before planting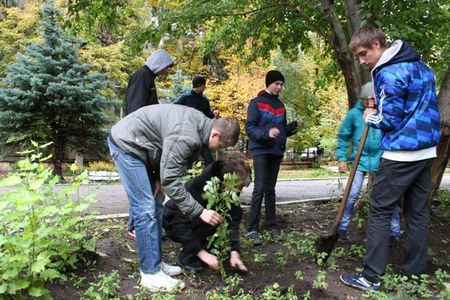 2.Our mini forest will be right here!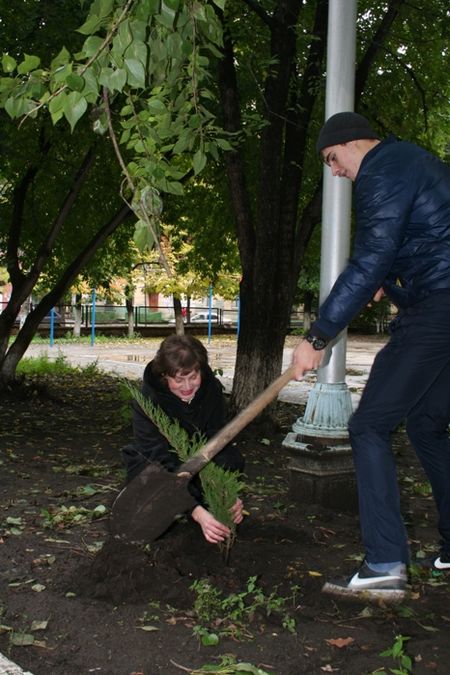 3.Svetlana Lukjanova planting a juniper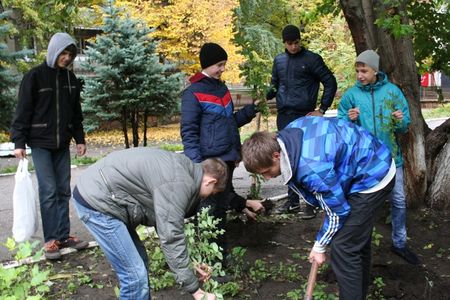 4.Outdoors work keeps you fit!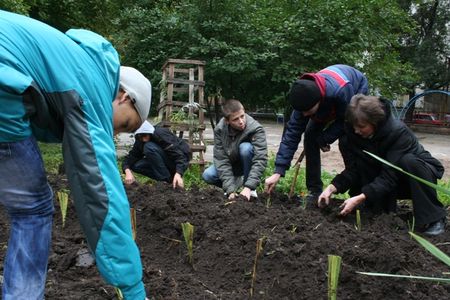 5.Planting flowers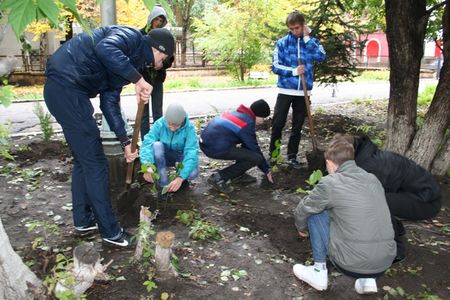 6.Together the work is going fast!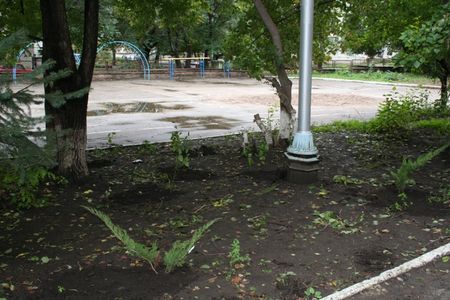 7.Results of work