Eight students of the school № 147 have visited opera and ballet theater on the 3d of November. There they have looked at performance-musical "the Kid and Karlsson". When they got back to school, they took a part in action of the tree-planting "on a visit to the forest".
This event was made possible through the cooperation of volunteers in Samara, who met on the awarding of active participants in frameworks «Days of protection against ecological danger-2011» in the Training Center. Julia Kopilova, the head of public organization, has shared free tickets for representation.
Having returned from theater, children have participated in the ecological action on planting of trees on a school site of elementary school. The action «On a visit to the forest» has proceeded, thanks to parents of students, who have brought 2 saplings of a birch and 4 saplings of a linden in school. These trees were planted in an area where already prepared for winter shrubs and trees planted in September for a Schoolyard Landscaping Project "On a Visit to the Forest". Project is supported by the Alcoa Foundation in the framework of the "Ten million trees."
()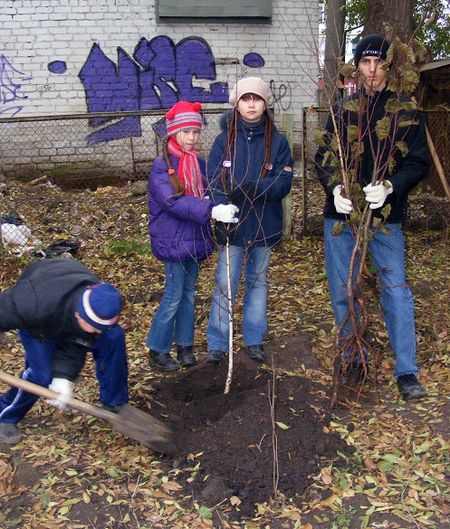 1. Our seedlings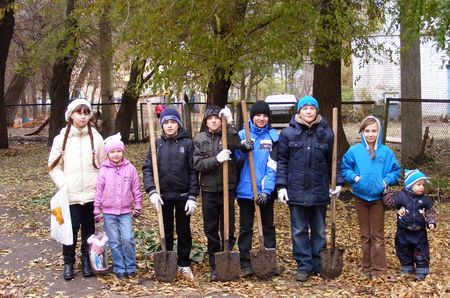 2. Young volunteers