Plurallecturers - students of SamGTU on a visit to a partner school №50
On February, 21st, 2012 in school №50 there has passed an ecological hour: «Pure water – planet and person health». Galina Kotsjubinskaya, the leading expert of department of water resources, and students of a chair «Chemical technology and industrial ecology» SamGTU – Anna Kozulina and Sergey Sapronov have conducted the lesson.
Anna has told to children about sad prospects of development of ecological conditions in the world, at present consumption by the population of resources and ignoring of environmental problems. Then Sergey has told about consequences of oil floods and how they are liquidated. All of 33 school children, who gathered for their lesson, actively participated in seminar: asked questions, offered their versions of water treating from oil. Lesson caused a lot of positive emotions; some guys are interested in the profession ecology and asked the students to talk about entering the SamGTU and University life. School project coordinator Natalia Milunova thanked the guests for an interesting lesson and invited to further meetings.
The «Green City» Project is supported by the Alcoa Foundation & Alcoa Volunteers.
()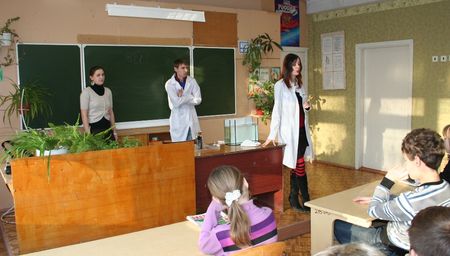 1. Guests of the lesson, "Clean Water - the health of the planet and of man"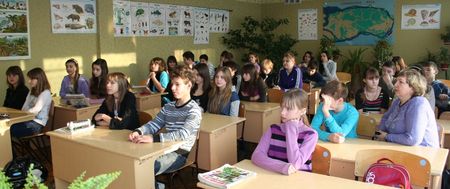 2. Children listen with great attention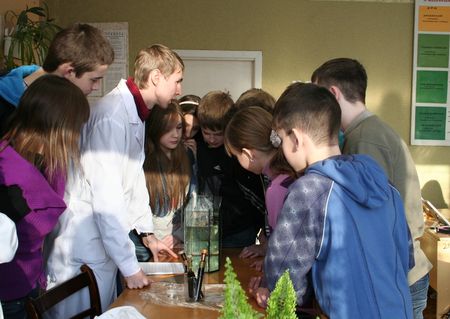 3. Simulated oil spill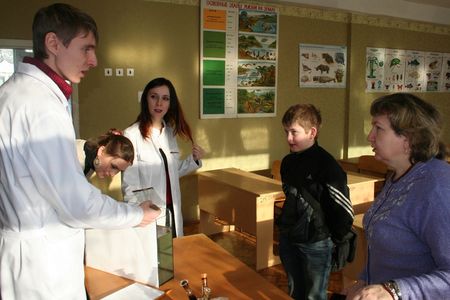 4. Demonstration of cleaning water from oil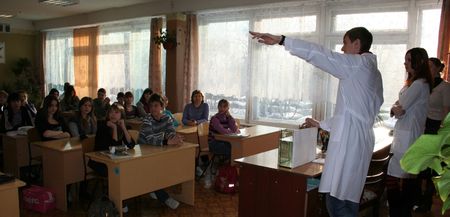 5. Young lecturers - about the environmental problems