On February, 24th in school № 147 has passed an ecological hour on a water theme. The students of 4th grade SamGTU - Anastasia Petrova and Olga Egorova told the school students about the types of water pollution and how to clean it.
Having seen presentation and having heard the information about water, schoolboys and the teacher - coordinator of the project – Galina Shishkina, have asked to visitors their questions. 18 school students have taken part in the lesson.
The seminar is supported by the Alcoa Foundation in the framework of the «Green City» Program.
()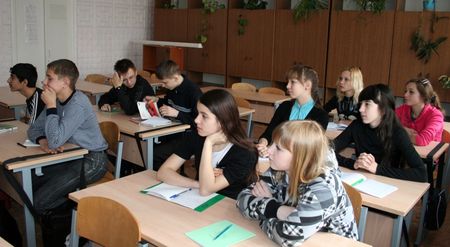 1. Participants of a seminar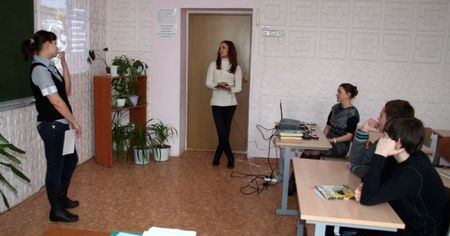 2. Presentation of students about ways of clarification of water