On the 2nd of March, 2012 experts of the Samara botanical garden have led for pupils of school №50 ecological hours on a subject «Botanic gardens of the world. The Samara botanic garden». In ecological hours 80 school students of the school have taken part.
As well as at school № 147, lessons have transited in 4 various classes. Maria Soboleva, Tatiana Zhavkina, Ekaterina Kudriyashova & Irina Ruzaeva told the children, most of which have never been in a botanic garden, about the history, activities and structure of the garden.
Ekaterina Kudrjashova's presentation about tropical and subtropical plants was fascinating for school students. With great interest schoolchildren were listened to Maria Soboleva - the Head of the flower department, who have told about the history of Botanic Garden. Many questions were asked to the Head of the department of dendrology - Tatiana Zhavkina. Irina Ruzaeva – the Chief of the flora department from Samara botanic garden has told to pupils about greenhouse and introduction of rare plants which is led by the experts of the garden.
Biology teacher and school coordinator of the project "Green City" – Natalia Milunova received as a gift from the Botanic Garden Commemorative Edition - a book about the Samara Botanic Garden, which celebrates its 80th anniversary this year.
School students thanked the guests and expressed their desire to participate in voluntary actions by the botanical garden.
"Botanical hours" was conducted in the framework of Alcoa Foundation and the Training Centre Project - "Green City".
()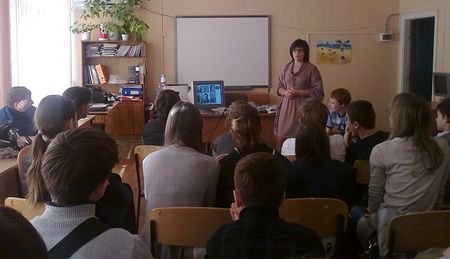 1. Visiting the children is Irina Ruzaeva – the Chief of the flora department from Samara botanic garden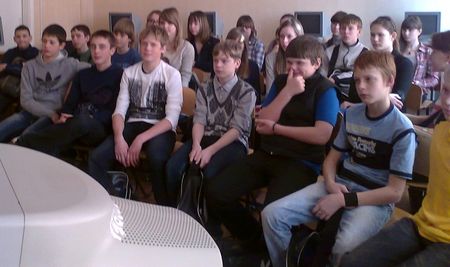 2. Many children hear about the botanical gardens for the first time