On March, 17th, 2012 in the school № 96 there has passed an ecological hour on a theme «Liquidation of oil spills». Galina Kotsjubinskaya, the leading expert of department of water resources and students of a chair «Chemical technology and industrial ecology» SamGTU – Anna Kozulina and Sergey Sapronov have conducted the lesson.
Anna told the school students about the consequences of irrational use of natural resources. The guys had no idea that the oil will disappear in 30 years. And a natural gas reserves will run out after 50 years. The young generation should make a break in a science and to find new energy sources.
Today, even a single type of alternative energy has not justified itself as a complete replacement of hydrocarbon materials. So Anne invited the guys immediately stop computer games and bad habits, and engage in scientific activities. As from 29 schoolboys who have taken part in ecological hours, only 1 knew about energy sources and about in what ways it is possible to collect the oil poured on a surface of a reservoir.
Sergey "has acquainted" children with oil, having allowed them to smell and touch it. Then, by means of an aquarium, he has shown process of formation of an oil spillage on a water surface. And possibility to delete a stain by means of PEAHENS (it is superficial – active substance) has given to the school student, who has already shown the knowledge in this question. The guys with genuine enthusiasm took part in cleaning up the water with glass fiber and sawdust.
The lesson was not in vain, even 5-graders decided to get an education in the field of ecology! The students thanked the guests for a useful and exciting lesson.
The «Green City» program is supported by the Alcoa Foundation.
()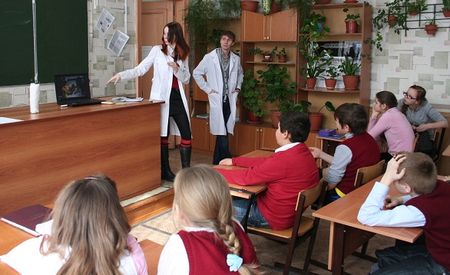 1. Oil spills slide – show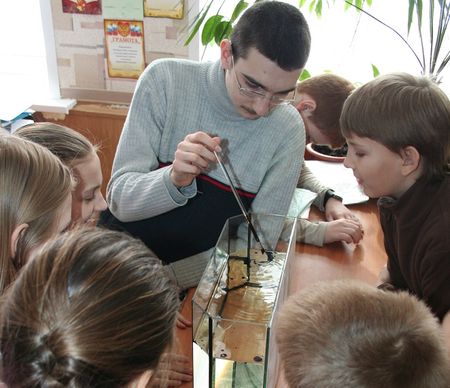 2. Removing oil stains by using surfactants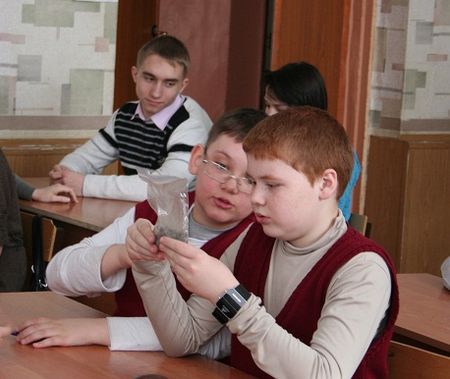 3. Expanded clay - one of the materials used in spill response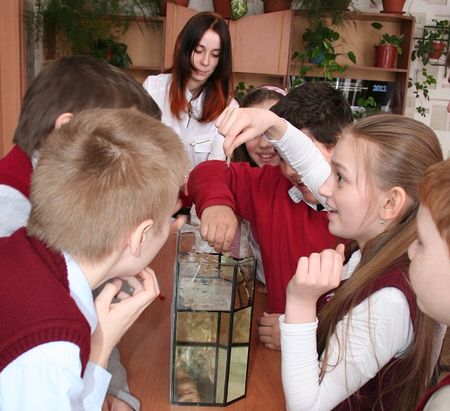 4. Purification of water with glass fiber