On May the 10th 2012 at the elementary school №147 there was an ecological hour with information on the socio-ecological action «Transfer good to another».
Slide-show on the theme presented on students of Sociology Department, Samara State University - Lyudmila Gusarova and Anna Stepanenko. Future specialists told about the problem of waste disposal in our city. They told to pupils as it is possible to use some old subjects in an everyday life: old TV's, autotires & left to pupils of the addresses of points on reception of waste paper, plastic bottles, aluminum jars.
Students offered to children, with the permission of parents, to take part in a social-ecological action «Transfer good to another». In the course of action collecting things that are no longer used in the home: toys, little shoes and clothes, books, which will then be transferred to an orphanage or in a fund for needy citizens.
The announcement of the campaign «Transfer good to another» was made in all grades of elementary school. Pupils promised to bring things that parents will prepare.
Ecological hour was held in the framework of Alcoa Foundation and the Training Center for Ecology program – «Green City» and was attended by 70 students of elementary school.
()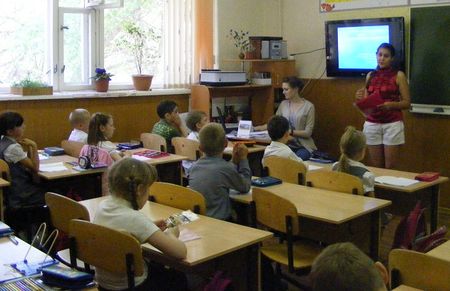 1. Lyudmila Gusarova and Anna Stepanenko with slide-sow of action «Transfer good to another»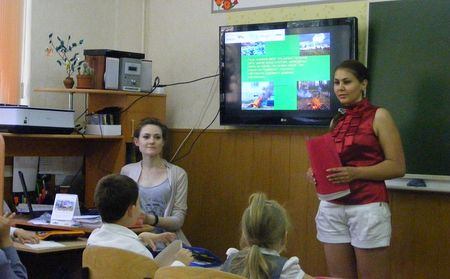 2. Students told o the pupils how to sort wastes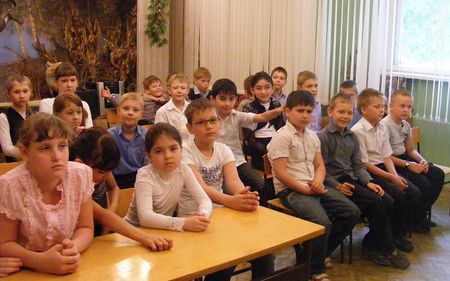 3. Participants of the action