On June the 6th, 2012 on Square of Kuibyshev there passed festive opening of children's ecological photo-exhibition «Green City».
The exhibition also presents works by winners of school environmental posters «Samara - my clean house» and «Ecology and the City»
Action opened Druzhinkina Anastasia's essay, the school-student from 9th grade, school N174, then participants of the action welcomed the head of sector of ecology from the Department of ecology - Elena Sklyarova.
Director of the Training Centre for ecology - Igor Zubkov greeted all the participants of the action.
The idea of environmental exhibition in the open air came to us two years ago and now this event has become a reality. The exhibition was organized by our Environmental Education Program "Green City" for partners schools, but it got the status of a city-wide thanks to the support of the Department for Ecology and has become one of the brightest events held in the city.
93 pupils from 12 schools of the city participated in the contest . To the contest received 150 photographs.
Places were distributed as follows:
In the nomination «Green zones of Samara»
Diploma of the 1st degree
Photo: «Volga River Embankment in Samara» Shishkin Vasily, school 147, 10 "A"
Diploma of the 2nd degree
Photo: "My dear Samara" Kharchenko Catherine school 150, 10 "A"
Diploma of the 3rd degree
Photo: "Paradise for the citizens" Svistunova Catherine School 147, 10 "A"
In the nomination «Man and the City: friends or foes?»
The diploma of 1 degree
Photo: "Be a friend of the city, put in your garbage" Kulumbegov David and Sychev Andrei school № 67, 10 grade
Diploma 2 degree
Photo: "Young rescuers of nature" Maxim Nesterov, school №150,11 grade
Diploma of 3 degree
Photo: "Goodbye old friend" Karpukhina Valeria - Cadet School № 95, 2 "B"
In the nomination "Animals in the City"
Diploma of 1 degree
Photo "Like a squirrel with a pigeon ate" Izvekova Natalie, School 150, 7 "B"
Diploma 2 degree
Photo "Botanical garden - green island in the jungles" of Alexandra Pisareva, boarding - school № 6, 10 grade
Diploma of 3 degree
Photo "Family" Nekrash Vladislav, lyceum № 135, 3 "B"
Children, whose works took part in photo-exhibition were noted by certificates of participants of an action.
Upon termination of an awards ceremony, Natalia Shvetsova and Irina Isayeva held for children the entertaining ecological games, each participant was awarded by souvenirs with a program emblem «Green city» (shirts, bandanas, mugs, pens).
()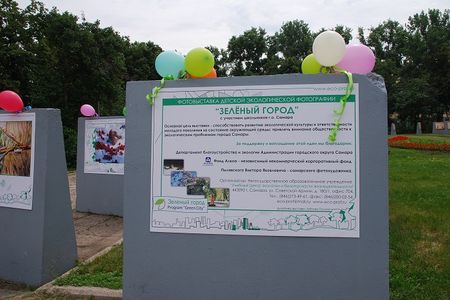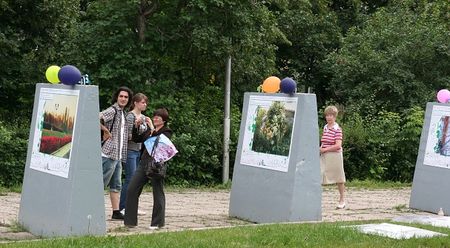 1. First visitors of an exhibition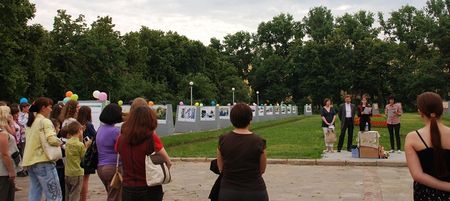 2. Participants of action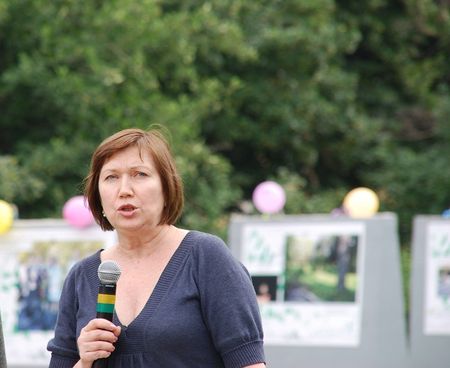 3. Participants of the action welcomed Elena Sklyarova.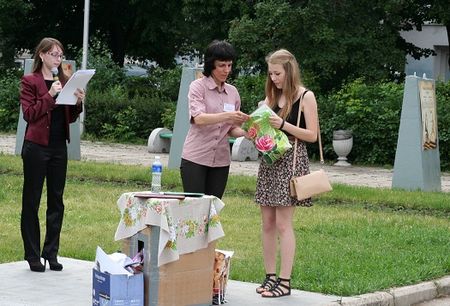 4. Rewarding of participants of photo-exhibition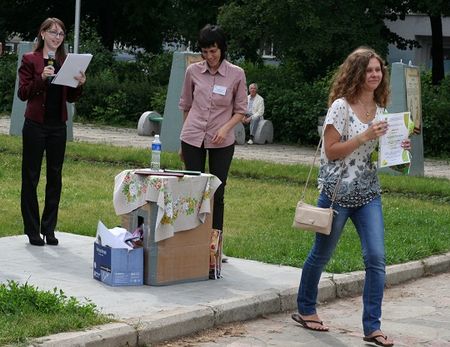 5. Awarding Pisareva Alexandra - boarding school № 6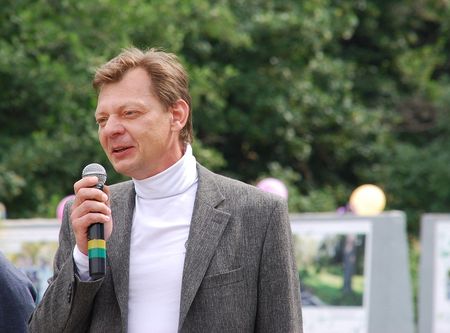 6. Director of the Training Centre for ecology - Igor Zubkov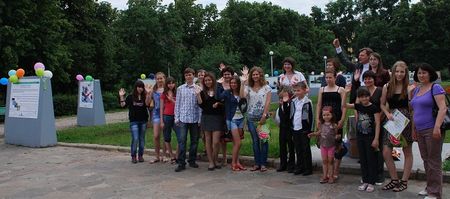 7. Participants of an action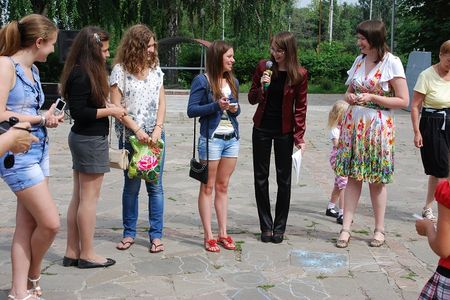 8. Began entertaining environmental program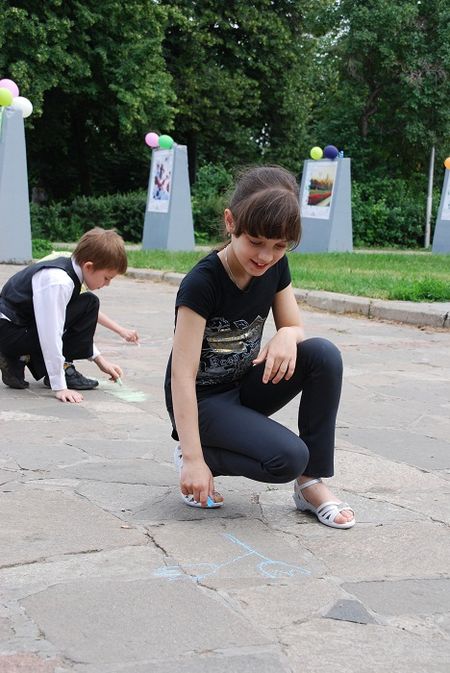 9. The first contest: you have to draw a beautiful flower bed on the pavement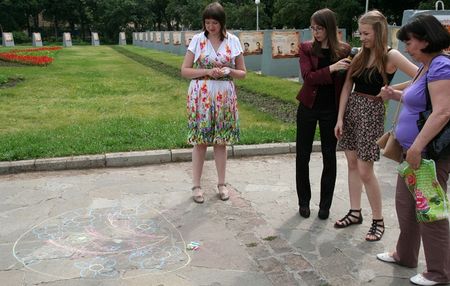 10. Pisareva Alexandra tells about the bed of flowers which she drew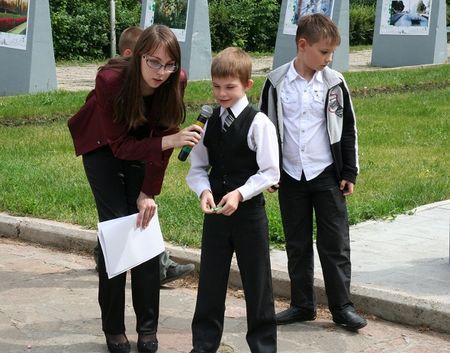 11. It was interesting for boys ether - to participate in competitions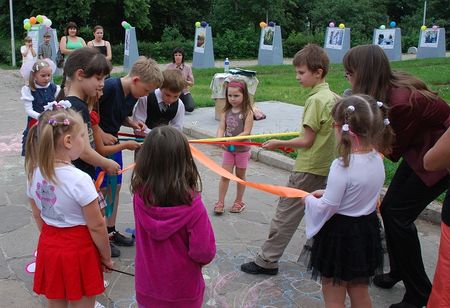 12. Game untangle a tape it was pleasant to all participants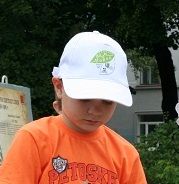 13. Children remained are happy with prizes