On June 16, 2012 in the territory of the Samara forest area there passed an ecological action on an accomplishment of the territory of "Lysaya Hill", by school - students and volunteers of Alcoa SMZ.
Lysaya Hill— it is especially protected natural territory — a nature sanctuary of regional value. In view of its proximity to the city, the mountain also is a city green zone, that is available to huge number of vacationers. Having climbed upward, before you the fine view of the city, the river, Samarskaya Luka and Zhigulevsky gates opens.
The following was the purposes of our action:
to learn something new about natural territories, to communicate to employees of the enterprise of Alcoa;
to clear the mountain of tourist garbage;
to have a rest in the natural territory, to admire a landscape.
Participants of the action: 8 school students of school N162 with the teacher of biology Irina Konstantinova , 6 pupils of school N 147 with the teacher of Russian language – Larisa Semiletova, 18 volunteers of Alcoa SMZ.
Having gathered at the mountain bottom, participants heard to information on the Bald mountain and the forthcoming mission. Tatyana Sharonova — the employee of Training Center carried out antimosquito processing of participants and all began a hard way upward, to a work place.
Having climbed up top and having divided into subgroups, volunteers «went to the wood». But the garbage was found with great difficulty. During an action 35 bags of garbage were collected that in itself is a positive tendency. Last years the garbage in this territory was much more.
Exhausted protesters staged a short stop and admire the beautiful scenery. And then began no less difficult descent. The descent was complicated by the fact that participants lowered the bags of garbage. But all have coped with this task perfectly well!
Tatiana Gugueva — the expert in ecological education of the Training Center thanked the participants for coordinating the work and invited to participate in thefuture actions.
35 participants took part in an action on the Lysaya Hill. The action is a part of the Green City» program, which supported by the Alcoa Foundation and Alcoa SMZ volunteers.
()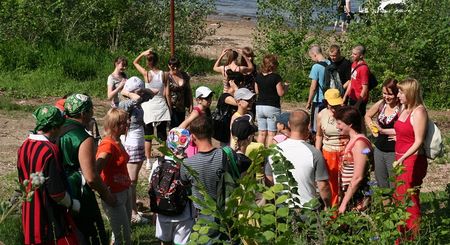 1. Antimosquito processing of participants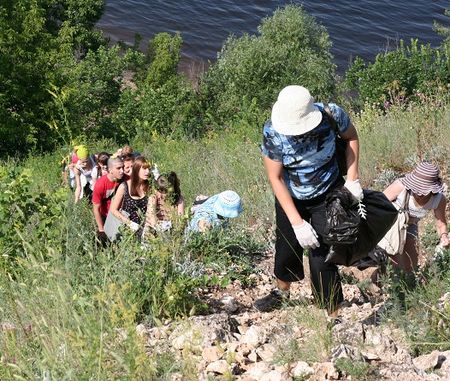 2. Climbing up the mountain - a small workout before work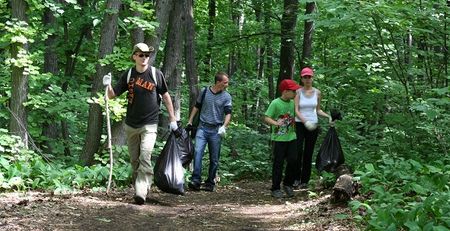 3. "The Hunt for the garbage"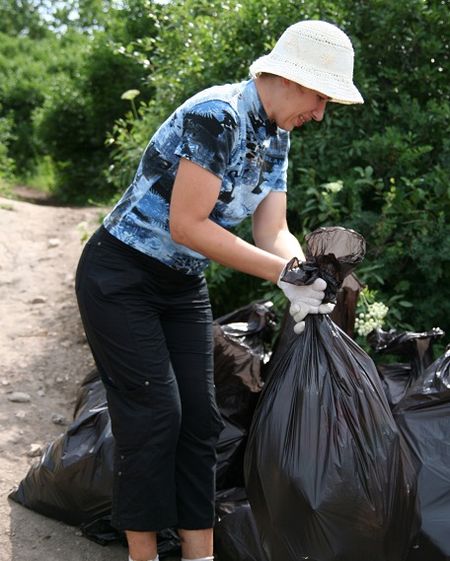 4. Alcoa volunteer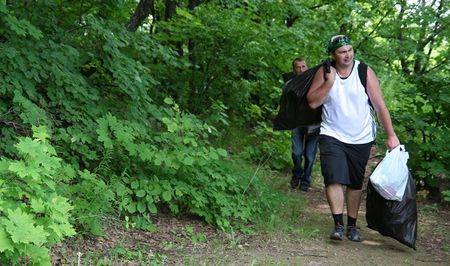 5. Going down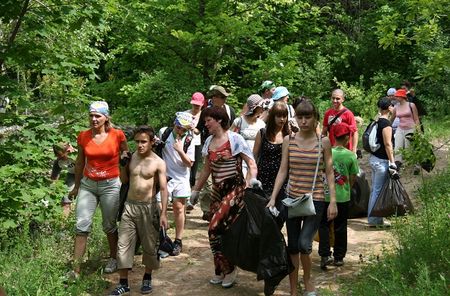 6. -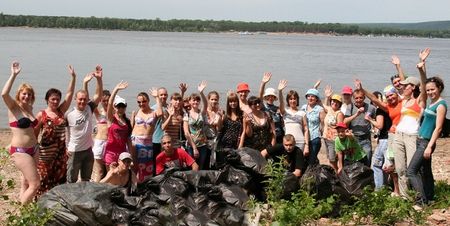 7. Participants after the action