5 of October is World Teachers' Day and on this day students of the school № 150 continued to refine the territory adjacent to the school.
Last year there were planted perennial flowers and shrubs, in addition to them students from 8 grade planted birchs, rowans and perennial Red book plants: Siberian iris, primrose, flax, clematis. Teachers of the school - Gulchekhra Salimova and Svetlana Lukyanova directed students.
These flowers are in the Red Book of the Samara region and the Botanical Gardens are grown it specifically for the school "eco-zones" where children can see them not only in the pictures, but also to plant and care for them.
In no time students assembled and installed environmental stand construction and then they had to sweat: digging up moist soil for landing plants. But even with this students coped excellent.
Now the school have primrose flower bed, which consists of 20 plants, flowerbed of iris Siberian - 20 roots. On the other side of the road leading to the school threshold, were planted 5 rowans and 10 birches. In addition, the perimeter of the school, near the fence, were planted 30 maiden grape bushes.
The action was conducted within two nature protection projects of Training Center: «Green city» and project professional orientation of students «Ecologist as way of life». 15 pupils of the school took part in it. 80 plants were landed by to the program «Green city» and 15 plants - due to the program professional orientation of students "Environmentalist as a lifestyle".
()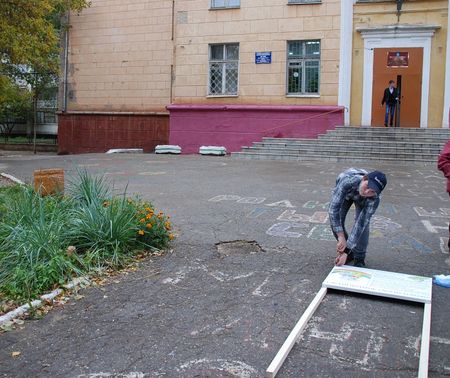 0. Assembling environmental stand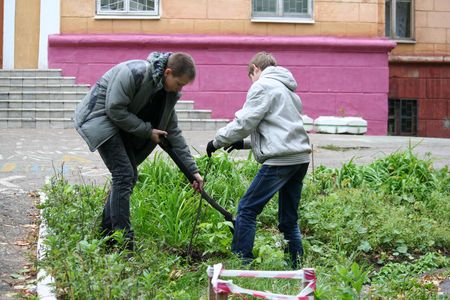 1. Plant a rowan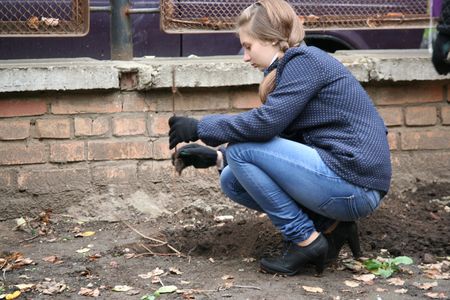 2. The fence will increase maiden grape bushes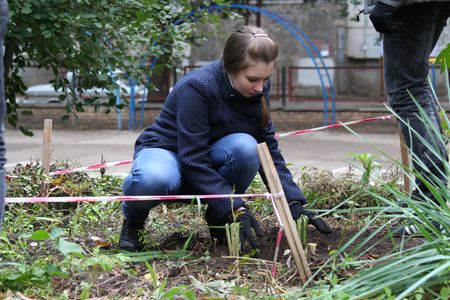 3. Now we will establish the notice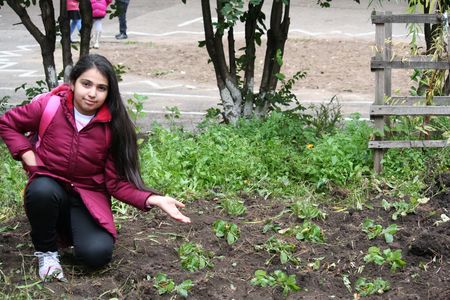 4. And put irises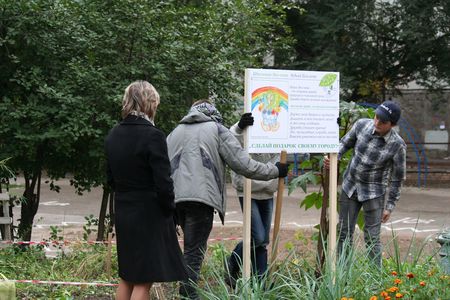 5. Here's a bed with Clematis we turned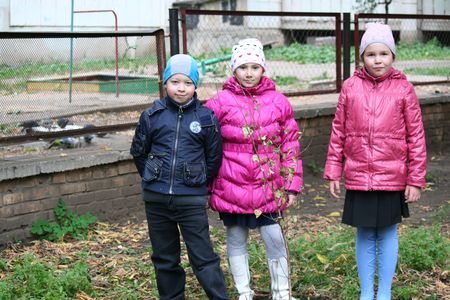 6. Birch grow above us!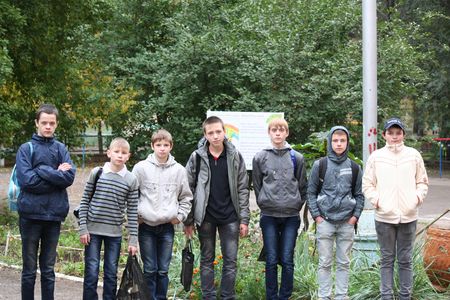 7. The most responsible school volunteers