On October the 6th in school № 72 there passed an important event – students of 10 and 11 classes under the direction of the school principal Tatyana Bukhovets and the teacher of biology Natalia Iskakova, laid near the school «the alley of graduates», planted perennial red book flower bed and installed in the newly created "eco-zone" an environmental stand.
When specialists of the Training Center came to school with plants, a place for a flower beds and a holes for planting ashes were ready. School students immediately started planting. A flower bed was decorated with iris Siberian (20), Primrose (20) and clematis (3) long-term and flax – red book plants, grown in Samara botanical garden.
In the newly created beds was set the environmental stand with a call to protect and preserve nature and green spaces. Besides, before an entrance in school, 20 ashes - in addition to already growing were landed.
28 pupils of school № 72 took part in creation of "eco - zone" and a laying of the ash alley. 64 plants were planted during the action: 50 plants were landed by to the program «Green city» and 10 plants - due to the program professional orientation of students "Environmentalist as a lifestyle".
()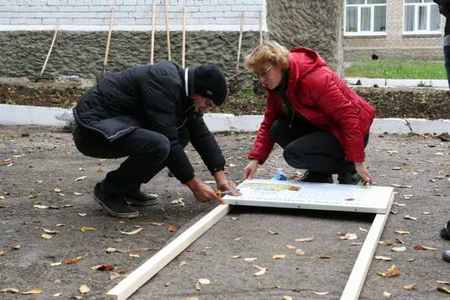 1. Notice assembly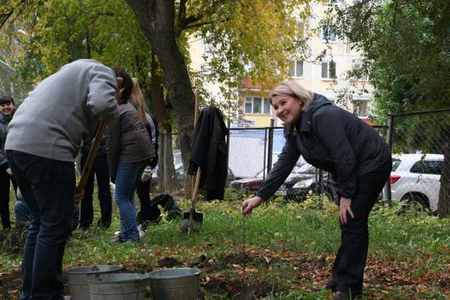 2. The first ash was put by Natalia Iskakova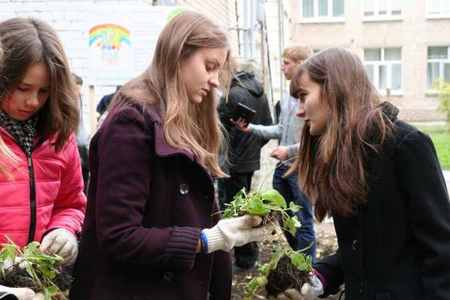 3. «The primrose blossoms very beautifull!»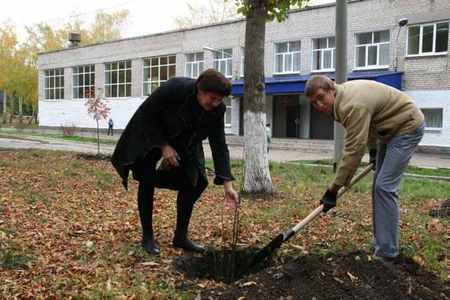 4. The ash planted by school principal -Tatyana Bukhovets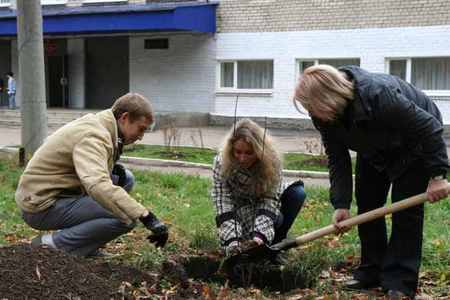 5. The relay race of tree planting took students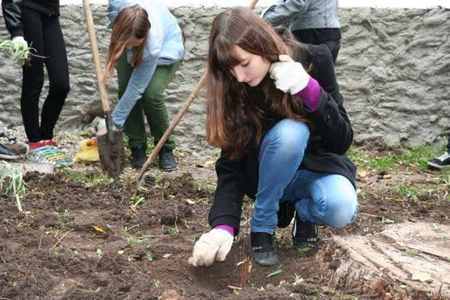 6. Planting of clematis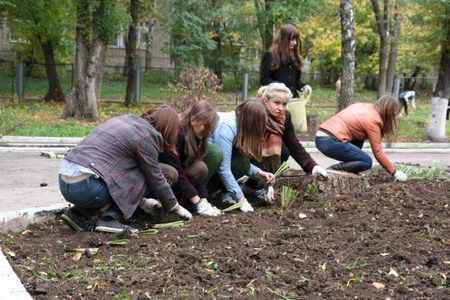 7. All together we plant Siberian iris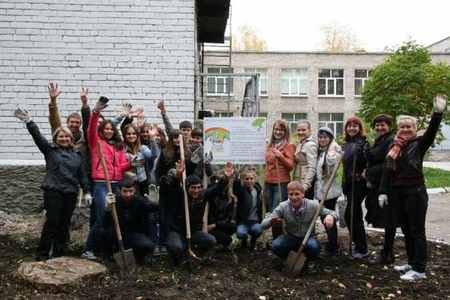 8. Group photo at the environmental stand