On October, 22, 2012 in school № 96 has passed an ecological hour on a theme «Environmentalist as a lifestyle». Тo hold a seminar Julia Pistoletova, Community & Communications Manager of Alcoa SMZ came.
The lesson was opened by Tatiana Guguyeva, who told to the students about new program of the Training Centre and it's initiatives. After then Julia Pistoletova has presented to school students a slide-show about Alcoa. It was told about the innovations which have occurred to arrival by Alcoa on SMZ, about company's activity in community and lines of activity in the field of ecology.
18 school students from 9 «А» and «B» classes took part in a seminar. Professional orientation of students «Environmentalist as a lifestyle» is supported by the Alcoa Foundation.
()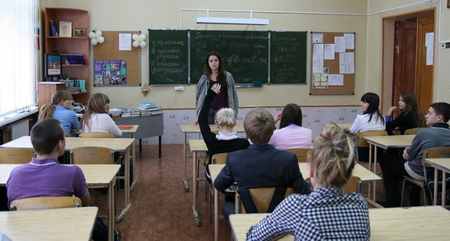 1. Julia Pistoletova answers to the questions of school students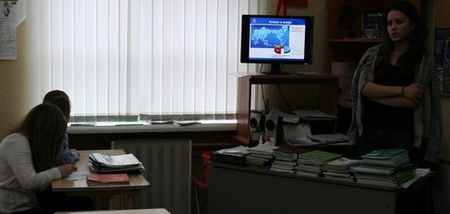 2. Slide- show about Alcoa of SMZ and Alcoa activity in the field of ecology