On October 27, the school 162 regained young professionals from the Eco-club - Galina Kotsyubinskaya, Anna Kozulina and Sergei Sapronov. They spent 2 classes, which continue to talk about the dangers of oil spills, and told how, hydro biologists are addressing this problem.
Anna fascinated schoolchildren by the story about the prospect of human without oil existence, which may occur in the next 25 years. And not only encouraged the children to think about the problem, but also to take action - it is better to learn and to choose a profession related to solving environmental problems. After all, the younger generation will have to solve the problem of global energy crisis.
Sergei showed students samples of black diesel fuel and bitumen waste oil sludge, specially selected by experts of Eco-club in the oil lake. Also children have learned what one can get from the oil, how it is produced, which harm causes to animals and humans by irrational use. And how experts - hydrobiologists and zoologists blow the water and help animals, who are in the oil trap.
At the end of the lessons students continued to ask questions to young environmentalists. And the biology teacher Irina Konstantinova invited experts to conduct similar lessons in 11 grades.
The seminars were held in the framework of professional orientation of students: «Environmentalist as a lifestyle». They were attended by 48 students of 8 "A" and 8 "B" classes of school №162.
()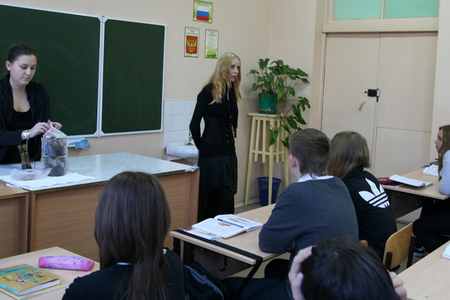 1. Anna Kozulina tells students about environmental problems of our time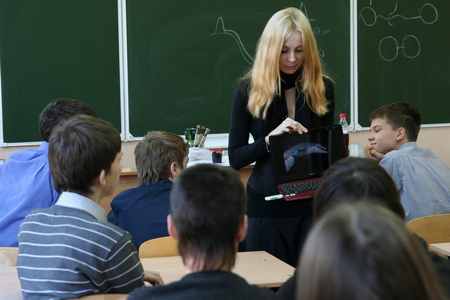 2. Slide show: The impact of oil spills on the inhabitants of the oceans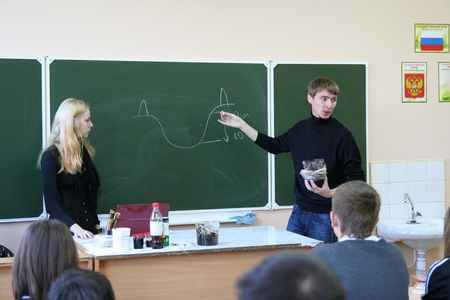 3. Sergei Sapronov: how and where oil is produced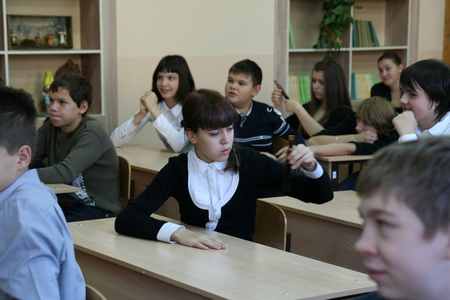 4. School students study oil samples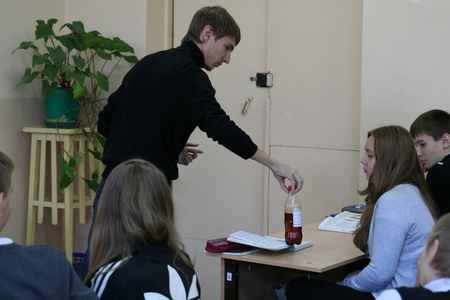 5. Black solarium. The waste oil sludge