On October 27 in the school № 150 passed professional orientation lessons where school students learn about the profession of Specialist of an animal shelter. Inna Grigorieva – methodist of children's centre also volunteer of an animal shelter was the guest in school.
Inna not only told to school students how important the work of experts of society: catching, leaving, treatment of the homeless and missing of animals, but also brought on a visit to children two pets – Shmonya and Tracy. Mongrels right there fascinated children and missed a little, while the hostess showed to pupils slides about work of a shelter and told about behavior rules at a meeting with unfamiliar dogs.
After a lesson Shmonya showed to a class some tricks and allowed children to stroke itself. And her mother – Tracy too very much wanted to show any trick, but the age any more doesn't allow it to address to public and it quietly squealed a little, observing performance of the daughter. Inna gave to children some councils how it is possible to train animals and told about rules of care of animals and that responsibility which we bear before dumb animals.
56 pupils of the 1st and 4th classes of school № 147 took part in two lessons of professional orientation.
()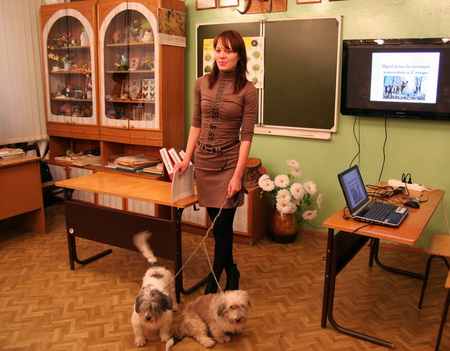 1. Inna Grigorieva and her favorites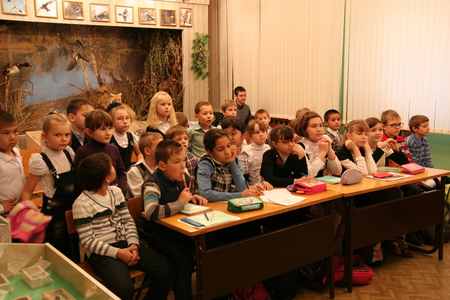 2. Sitting on the back it was hard to sit still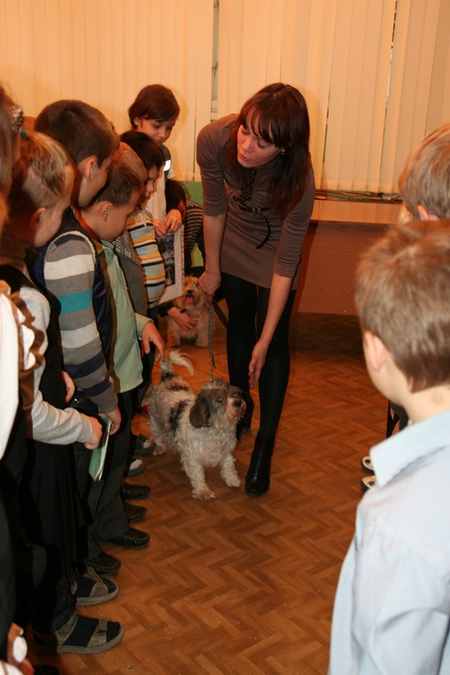 3. With a little practice. Training of an animal - is a science!