On the 2nd of November, the school 162 regained young professionals from the Eco-club Anna Kozulina and Sergei Sapronov. They spent 2 classes, which continue to talk about the dangers of oil spills, and told how ecologists are addressing this problem.
The students did practical work in the oil fields and made sure that all is not well in the organization of labor and environmental safety of oil, in the exercise of their duties. Case environmentalists - to evaluate the risks to life, to develop and implement improvements.
But for this to work, according to Anna, not fit everybody. And only those who really want to engage in environmental and aspire to this: the study emphasize the natural sciences disciplines. In addition, those who will learn the profession, will be prepared for action to preserve itself in different natural disasters much better than the rest!
The seminars were held in the framework of professional orientation of students: «Environmentalist as a lifestyle». They were attended by 44 students of 11 "A" and 11 "B" classes of school №162.
()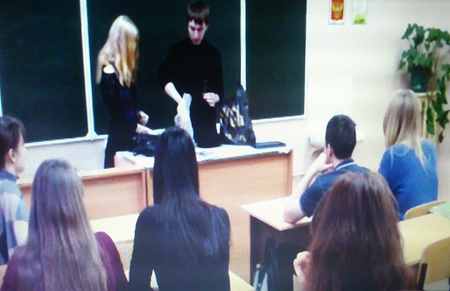 1. Anna Kozulina and Sergei Sapronov prepare visual materials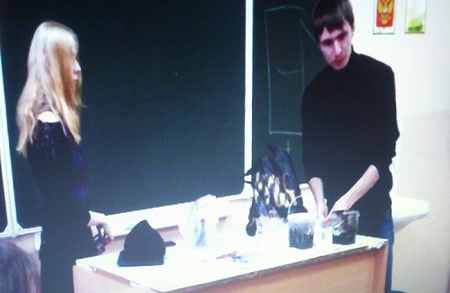 2. Demo of oil samples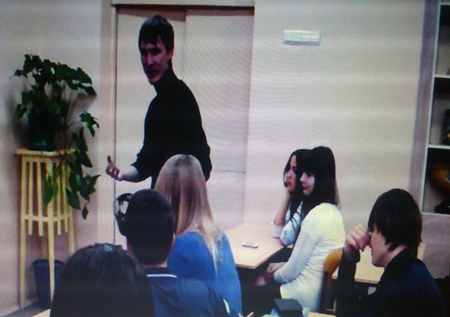 3. School students study oil samples