December 21, 2012, excursion on the theme "Animals - relics of the Samara region" was for the pupils of the boarding school № 113 Samara. This activity had students eco-museum of school № 147 under his permanent inspiration and mentor - a biology teacher and practitioner of the museum Galina Shishkina.
Students with guides enthusiastically talked about the ancient origin of animals in our area, many of which are rare. This Russian Desman, steppe pika, jerboa big loir. A lot of guys liked the story about the common animals: hamster ordinary, rabbit and hare Belyak.
The most interesting performances of students were enthusiastic applause.
At the end of excursion, students answered questions from Methodist Museum Shishkina Galina and showed great interest in the material of the animals. The students thanked the guide-students for their interesting stories and expressed their desire to continue the meeting.
Excursional activity of students began in 2010 during the implementation of the project "Virtual eco-museum of school № 147", work on which was done in collaboration with the "Training Center of Ecology and Safety" with the financial support of the Alcoa Foundation.
Initial work has been going on for three years and brings joy to all the participants of communication, enhances self-esteem as guides and pupils boarding school № 113.
()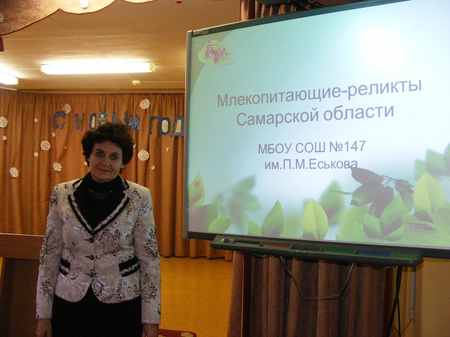 1. Opening remarks of Methodist Museum - Shishkina Galina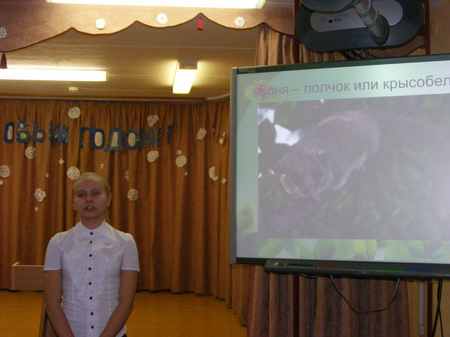 2. Olga Volgina tells about the Sonya-polchok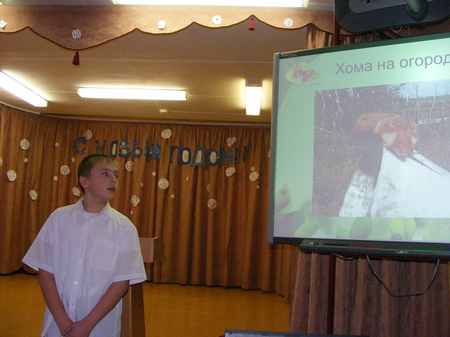 3. Maxim Novikov tells about hamster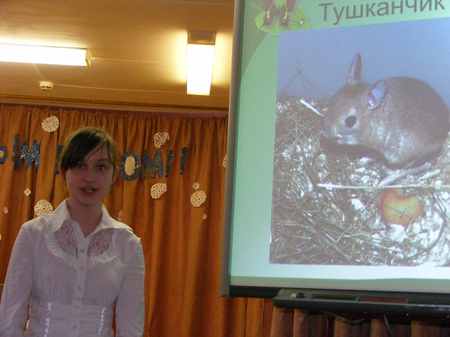 4. Fedoskina Anya tells about coney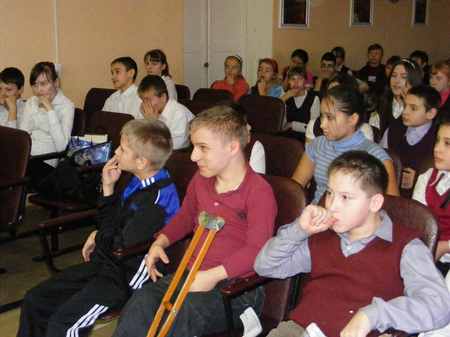 5. Grateful listeners