February 8, 2013 at the school № 72 there were two "Eco-hour" on "Botanical Gardens of the world." Seminars held Irina Ruzaeva - Ph.D., Head of Flora botanical garden Samara.
Irina showed students the presentation, from which they learned that all exist in the world 3500 botanical gardens, and they all interact. Every year each botanical garden makes the directory in which publishes information about seeds, available to him. Name of this list - Delektus. Delektus is a form of communication of all botanical gardens in the world. Irina showed delektus children, which was compiled in the Samara Botanical Gardens.
Irina Ruzaeva told about a science ecology, about the Department of Dendrology and wood plants of the botanic garden. At the end of the lesson Irina gave students an anniversary edition of the book of the Samara Botanical Garden. Pupils remain very happy with lessons and have thanked experts an applause.
The two "eco-hours" was attended by 32 students of grade 7. The «Green City» program is supported by the Alcoa Foundation.
()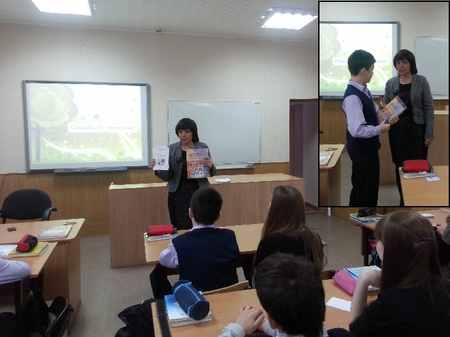 1. Irina gave students an anniversary edition of the book " Samara Botanical Garden"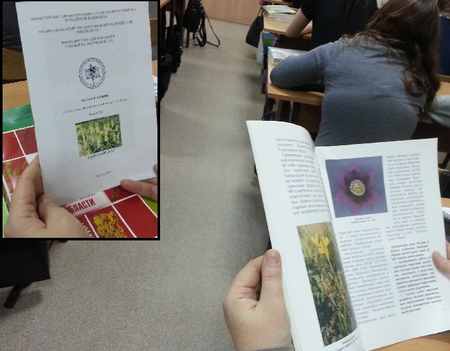 2. This is Delektus