On March 02th , 2013, 73 students 6th grade of the school № 162 took part in an ecological hour "Oil: the use and effects of negligence". Galina Kotsjubinskaya, the leading expert of department of water resources and students of a chair «Chemical technology and industrial ecology» SamGTU – Anna Kozulina and Sergey Sapronov have conducted the lesson.
Ecological seminars consisted of two parts - theoretical and practical. In early studies, Anna Kazulinа told the children about the health properties of oil. Schoolchildren learn that oil is not only fuel for cars, but many other useful things that surround them in their daily lives - pens, rulers, rubber shoes, tires and more. However, quite often happens when the oil pollutes the environment and kills plants and animals. Such situations arise in the extraction of oil, when accident accompanied by the oil spills. Especially dangerous are such spills in the extraction of oil from platforms located on water space - in the seas and oceans.
Sergei Sapronov told about modern methods of eliminate oil accidents and showed for children the process in a small aquarium. Students gladly helped Sergei locate, and then remove the simulating spill.
During the lessons the students got a lot of interesting and useful information, they thanked their guests.
In three seminars "eco-hour" was attended by 73 students. The «Green City» program is supported by the Alcoa Foundation.
()


1. Anna Kozulin describes application of oil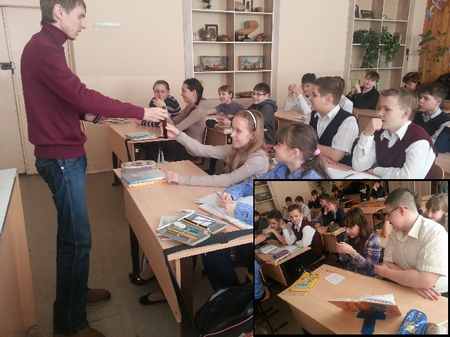 2. Familiarity with the oil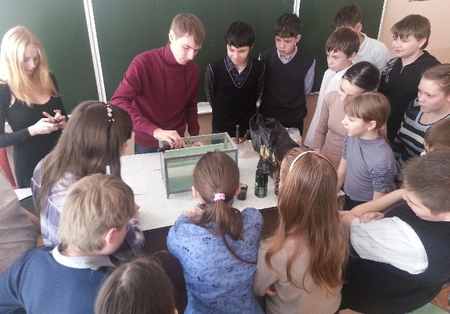 3. Simulation of the oil spill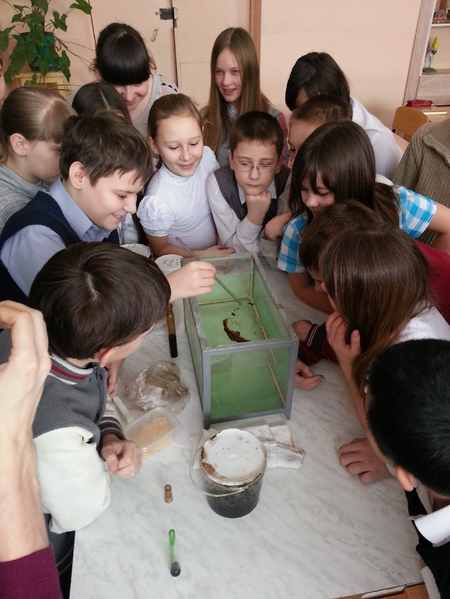 4. Localization of oil spill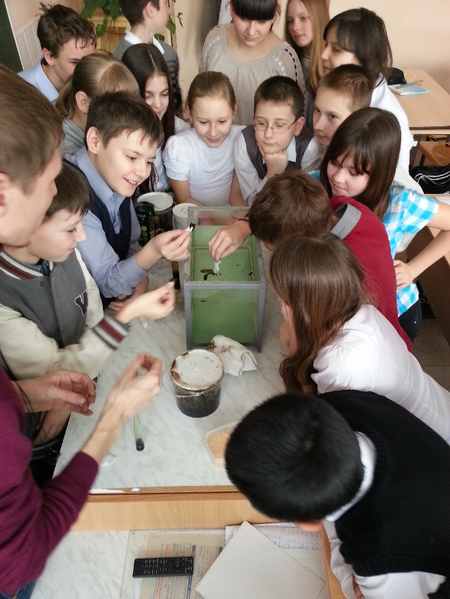 5. The use of sorbents