April 27 has passed environmental action on greening the urban area of Samara, namely the new park, located in the Kirovsky District at the intersection of Victory and Soviet. This is a new project of the Training Center for Ecology and Safety by Program Alcoa Foundation "Ten Million Trees" and American Forests' Global ReLeaf Partnership for Trees. The action agreed with the Department of Urban Ecology of Samara, Administration of Samara and the municipal enterprise "Spetsremstroyzelenhoz".
This area was chosen on purpose. Square planned for the rest of inhabitants, but heavy traffic in the streets the Soviet and Victory creates noise and odor of vehicle exhaust. In addition, as explained by one of the protesters, Samara City Duma deputy Andrei Masterkov that in the near future in the chosen square for landscaping will be installed a children's playground and the kids have to breathe the dust. Therefore the creation of a green "living" fence - virtually the only way to create a recreational area here. Was selected woody shrub barberry (with green leaves) and Thunberg barberry (with burgundy leaves), which when landing on the perimeter of the square of dense hedges will cover the area of roads and delay the dust. In addition were planted birch, having by nature strong bactericidal properties.
In total, over the duration of the campaign volunteers were planted 175 seedlings of barberry and 20 birches. The event was attended by 36 volunteers Alcoa SMZ school number 147, Center for Children's Creativity "Metallurg" and just residents of the area.
The "Trees in the City" project is supported by the Alcoa Foundation and American Forests' Global ReLeaf .
()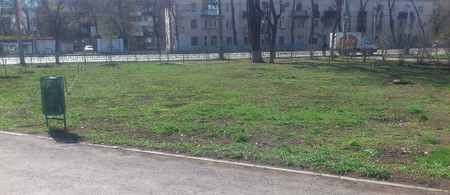 1. View territory before planting. The breakdown of places for planting together with experts' «Spetsremstroyzelenhoz».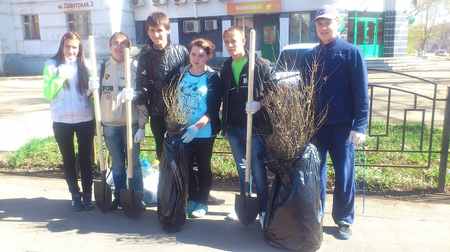 2. Tool for the job

3. Introductory instruction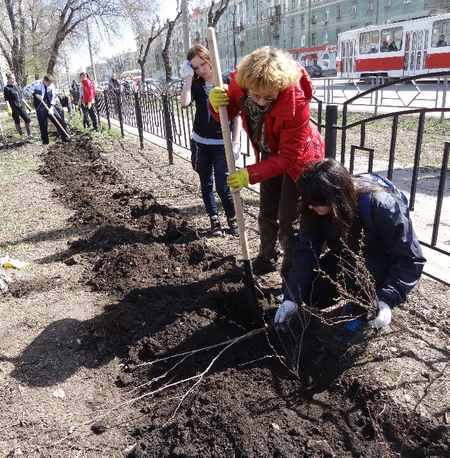 4. The landscaping is in full swing! Deputy Director of the Training Centre for Ecology Irina Zubkova coordinates the work of volunteers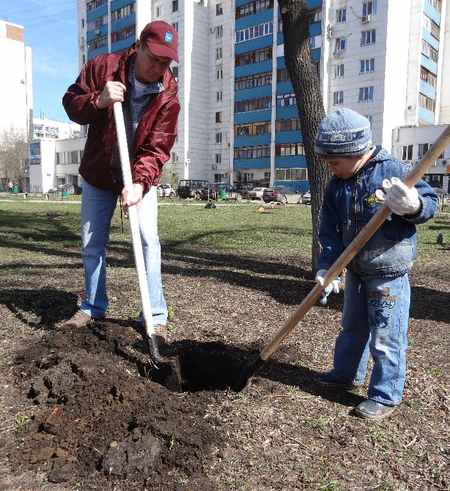 5. The youngest volunteer: Digging the pits for trees - a man's job!..

6. Trees planted with love, will grow better


7. Tired, but happy with the result!