On Saturday, May 18, under the auspices of the ""Russian Forest Planting Day" Training Centre organized and conducted the first environmental campaign in the city of Togliatti on street Avtostroiteley where volunteers planted 45 seedlings of birch trees. It is the contribution of the Training Center for Ecology and Safety in the international program "Ten Million Trees" of Alcoa Foundation and American Forests' Global ReLeaf in the territory of Russia.
The action "Green Street" agreed with the Department of Landscaping and Environment Togliatti, was held with the participation of the administration Avtozavodsky district,who will be responsible for the trees, that is - trees will continue to receive competent care professionals.
The main aim of the campaign was not just a landscaping street of Togliatti, but also raising environmental awareness, promote education in the field of environmental protection. The action of planting trees - a symbol of unity between man and nature, one more reason for each of the residents of Togliatti reflect on their attitude towards the natural environment. And, of course, the planting of trees in the city - is to create an additional source of air enrichment with oxygen, because the trees - "lungs" of the planet.
The action was attended by 22 volunteers: students and teachers of the faculty "Environmental Engineering" of Togliatti State University, city volunteers, and staff of the Training Center of Ecology.
Immediately before a staff member of the Training Centre for Ecology Olga Mulenko held for volunteers a master class in the art seedling planting birch trees, especially the urban landings. All participants received implements for work and mandatory were briefed on safety.
Work started, it was fun and friendly, especially since the action involved students - future professional ecologists. Sunny spring day gave positive emotions, vitality and enjoy communing with nature to everyone who is being left out of this wonderful promotion.
We are grateful for the assistance in holding the event the Administration of Avtozavodsky district GO Togliatti, Marianne Kravtsova - Ph.D., Acting Headof the faculty "Environmental Engineering" of Togliatti State University, administration of Trade Center "Aquarius" and all the volunteers who have decided to dedicate a day to such good and noble cause. All participants received certificates of the international program "Trees in the city."
Environmental action - a great opportunity to leave a good mark on the ground. Today, we create a "green" future of our city, district, street. Planting new trees is particularly important now, because after the drought of recent years in the city of Togliatti killed hundreds of trees. Therefore Training Centre for Ecology and will continue to organize such an action, join us!
()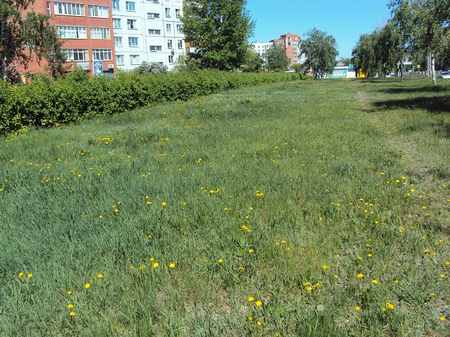 1. The area for planting: here three years ago died from drought birch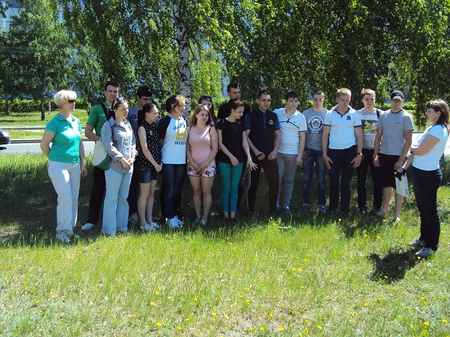 2. Olga Mulenko gives instructions on planting trees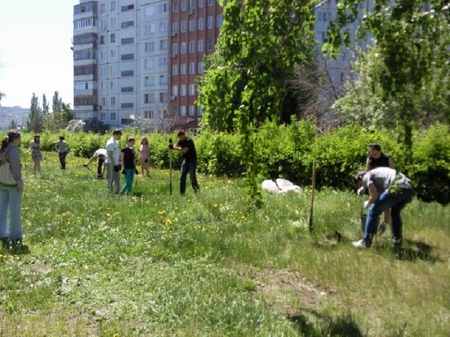 3. Dig the soil in urban lawn - is not easy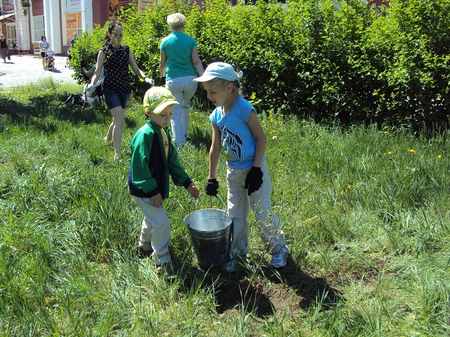 4. The youngest volunteers: seedlings should definitely pour!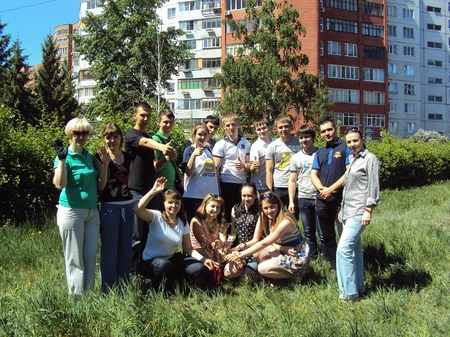 5. Growing up, our "Green Street"!