On May 27, 2013, students together with their teacher Tatyana Andryunina came to the Botanical garden, to help for head of the department of flora Irina Ruzaeva to result in order of garden territory.
Heavy rain and next to them the heat led to the fact that many territory of the Botanical Garden were covered thick with weeds. Flowers and other plants, most of which are listed in the Red Book of Russia, began to suffer greatly from weeds. Most needed help territory "Samara steppe" and that is why there went our assistants. After receiving instructions from Ruzaeva Irina guys immediately got to work. Despite the fact that the guys have worked long, hard and very high quality to do the job, they were unable to clear the area completely, as the grass was very much.
The event ended with a small picnic juice and cakes which is an integral part of every events of the Training Centre for Ecology. While eating Irina Ruzaeva thanked participants of the action for their assistance and noted that the basic rule during the work on Botanical Garden is quality rather than quantity.
The action was attended by 11 students at the school number 90 GO Samara.
«Green City» program is supported by the Alcoa Foundation and Alcoa SMZ volunteers.
()


1. Instructions before starting work.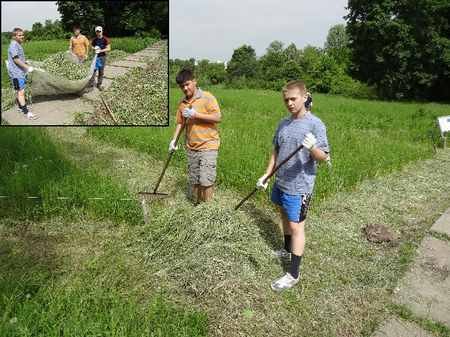 2. No - dry grass! Swept and cleaned.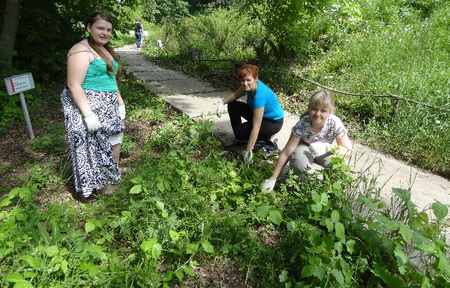 3. The grass has grown very high.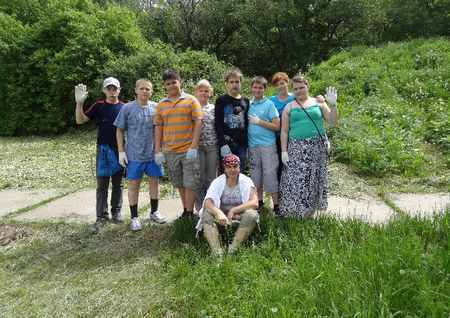 4. Results achieved!