October 15 Training Centre for Ecology organized environmental action for students grade 7 school number 162, whose motto was: "Save rare species of plants!". Within the limits established by students "Eco-zone" were planted different species of plants, listed in the "Red Book".
Irina Konstantinova, a biology teacher school number 162, together with his students is not the first planting the Red Book plants on the school "Eco-zone". For planting seedlings were selected 50: 5 European Spindle tree, 5 Clematis, 20 Lily Kudrevaty and 20 Cyanosis blue. These plants listed in the Red Book of the Samara region and the Botanical Gardens were grown specifically for the school "Eco-zone".
The action was attended by 12 volunteers of school number 162 GO Samara.
«Green City» program is supported by the Alcoa Foundation and Alcoa SMZ volunteers.
()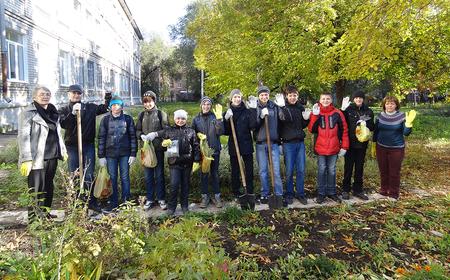 1. For environmental work - always ready!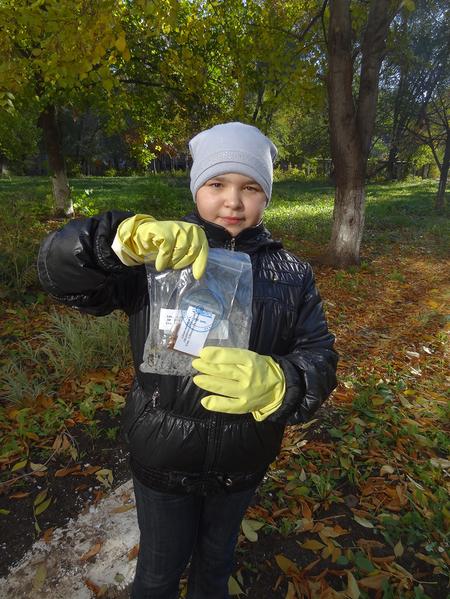 2. We planted and lily seeds and lily bulbs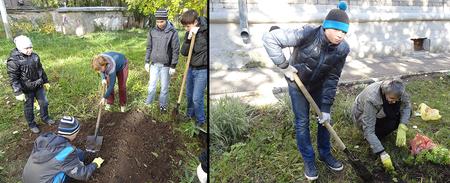 3. The wells are ready for planting, it is time to plant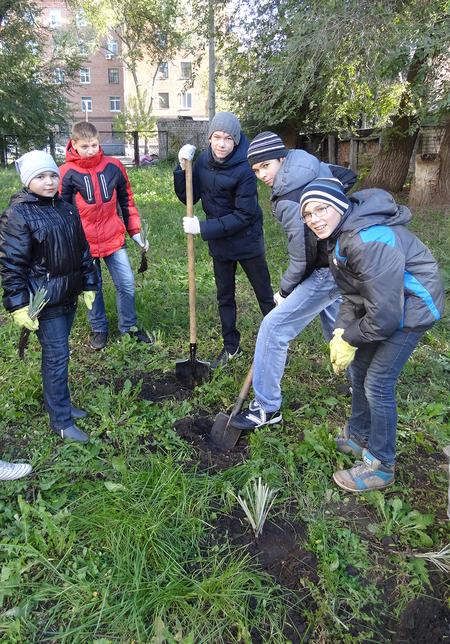 4. Here the soil is the most suitable