November 18, 2016 students of 10 B class of school № 162 prepared and conducted for themselves ecological hour about relict species and endemics of Samarskaya Luka.
Under the guidance of biology teacher Irina Konstantinova nine initiative students prepared themed "Eco-hour" devoted to relict species of of Samarskaya Luka with whom he performed in front of their classmates.
Each of the students had prepared separate thematic section, which together form a single virtual excursion to the unique plant communities of Samarskaya Luka. Relicts and endemics are the pride of the Zhiguli, the preservation these living species is most important task, which are solving by Zhiguli Reserve and National Park "Samarskaya Luka".
9 student of 10 A class participated in organizing and conducting the "Eco-hour" for the 18 classmates.
Events were held in the framework of the Project "Protecting Thymus at Samarskaya Luka", which performed with the financial support of Arconic Foundation.
()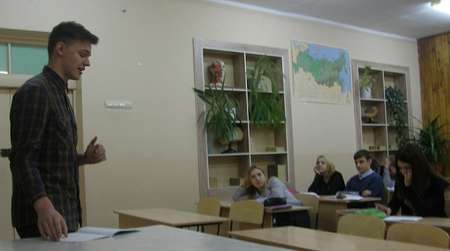 -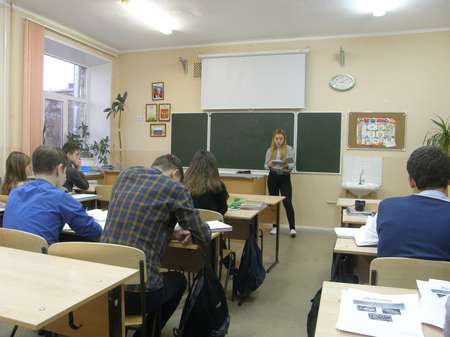 -