November 19, 2016 students of 10 A class of school № 162 prepared and conducted virtual excursion about the relict species of plants Samarskaya Luka for 7 th grade students of their school.
Under the guidance of biology teacher Irina Konstantinova nine initiative students prepared themed "Eco-hour" devoted to relict species of of Samarskaya Luka with whom he performed in front of seventh graders.
Students paid special attention to significance and vulnerability of nature. And in preserving the natural attractions Samarskaya Luka important role played by specific conservation measures: restriction of hunting, water protection and protection of forests and urban green zones, organization of local reserves. A particularly important role in the preservation of natural resources Samarskaya Luka has played here the creation of the State Reserve and National Park "Samarskaya Luka".The territory of Samarskaya Luka are border areas of number of plant species. Of particular scientific interest are the narrow local endemics by plants Samarskaya Luka and Zhigulevskaya hill: Gypsophila Yuzepchuk, Zhiguli spurge, chickweed Zhigulevskaya, Gypsophila Zhigulevsky, thyme Zhigulevsky, Sunflower monetolistny. Except here, these species do not occur anywhere else in the world, and therefore they should be treated with special care.
Environmental lessons were held in three classes:7 А,7 Б and 7 В for a total of 74 students. In the organization and conducting of "Eco-hours" was attended by 9 students of 10 А class.
Events were held in the framework of the Project "Protecting Thymus at Samarskaya Luka", which performed with the financial support of Arconic Foundation.
()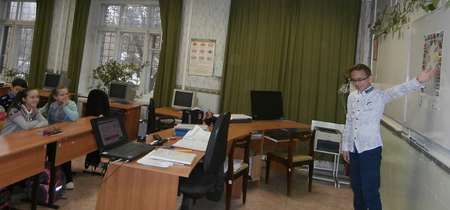 -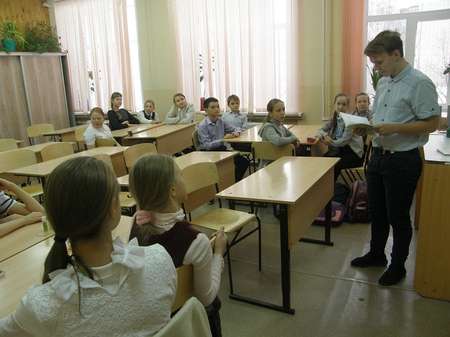 -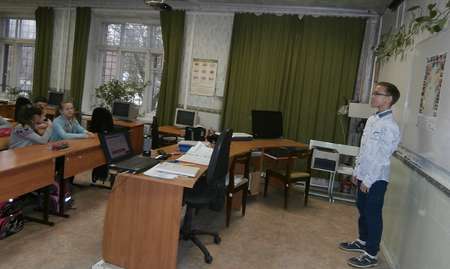 -