November 22, 2016 in the primary school of number 147 the environmental lessons was conducted, which showed children the danger of littering our planet with household waste.
Under the guidance of biology teacher Galina Shishkina primary school pupils in the form of interactive games we learned about the serious problems and consequences of the accumulation of household waste in nature. Children compared the rate of decomposition of various wastes - from paper to plastic.
Particularly affected by littering the beautiful natural areas, such as National Park "Samarskaya Luka", where there is always a lot of people a rest. After visiting people leave garbage, such as plastic bottles, foil of candy, variety of packaging, and they do not think about the consequences for nature: in fact this causes changes in natural communities and even the extinction of some species of plants and animals.
After watching the film "The garbage Island" in the Pacific Ocean, the children themselves have concluded about the necessity separate waste collection and subsequent re-use.
Two environmental lessons conducted in classes 1 В and 2 В for a total of 41 students.
Events were held in the framework of the Project "Protecting Thymus at Samarskaya Luka", which performed with the financial support of Arconic Foundation.
()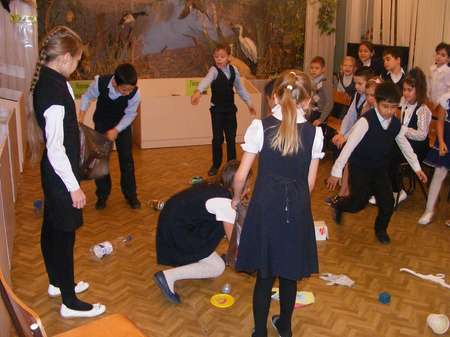 Separate collection of plastic, paper.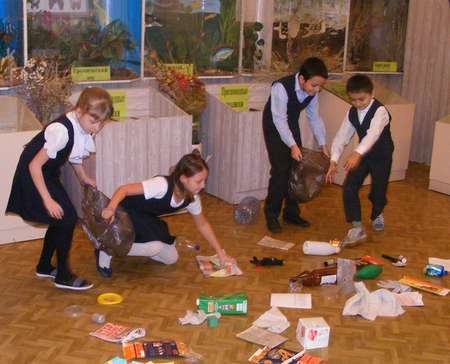 -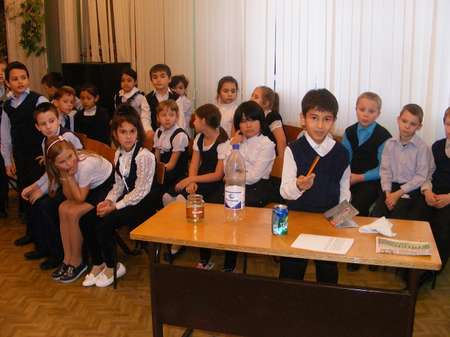 Talk about the decomposition of waste in nature.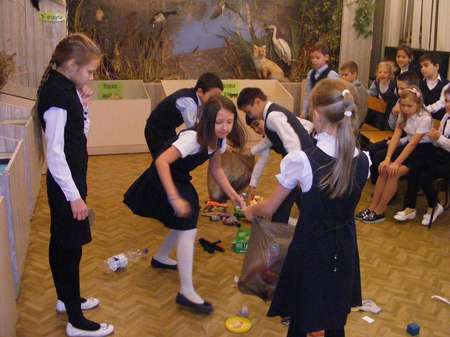 Location of garbage, depending on the rate of decomposition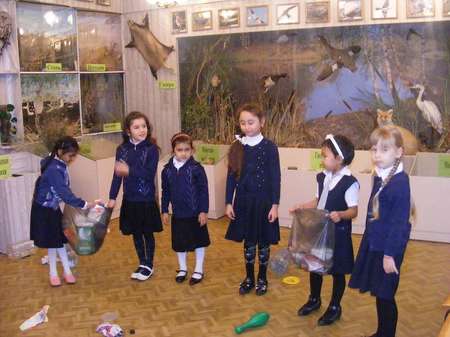 -