November 30, 2016 thematic lessons "Samara-steppe river" took place for students of both ninth classes of the school № 147.
At these "Eco-hours" the teacher of biology and ecology Galina Shishkina has presented in an entertaining form a major theme of the problems of small rivers by the example of Samara. Students watched a presentation about history and present of the river Samara, thematic film "Samara-sacred river," answered to quiz questions.
In two seminars 41 students of 9A, 9B classes were participated.
This seminars are a part of the "Protecting the Eco-system of the Samara River" Project, which performed with the financial support of Arconic Foundation.
()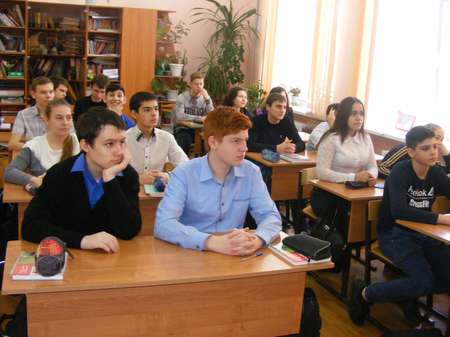 1. Students of class 9A listen with interest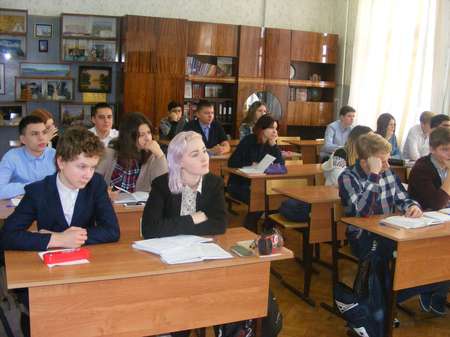 2. Children of class 9B is also imbued with the seriousness of the theme