December 2, 2016 the long-awaited "Eco-hour" took place for schoolchildren 8 B of class of school № 147, which is dedicated to history and present of the river Samara.
Galina Shishkina, the teacher of biology and ecology showed the children a presentation on the topic, held an exciting quiz. Students seemed particularly interesting that the river Samara has given its own name a lot: at the confluence of the Volga it with his right tributary (Dry Samarka) formed a natural boundary called Samara. Opposite him, on the right side of the Volga, is a picturesque Samarskaya Luka.
But, of course, the main conclusion of the lesson was the understanding of the need to conserve water, especially natural that we receive from the river.
In seminar 12 students of 8B classes were participated.
This seminars are a part of the "Protecting the Eco-system of the Samara River" Project, which performed with the financial support of Arconic Foundation.
()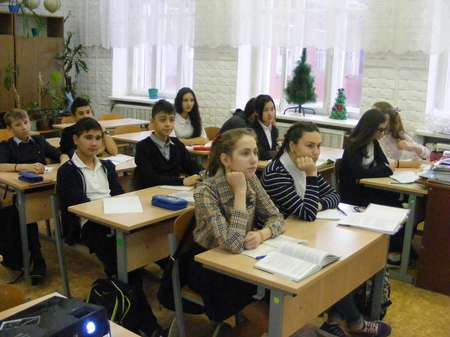 Children of 8B classes watching a movie with interest.