This seminar was held also December 21, 2016 and was dedicated to the unique natural heritage of Samarskaya Luka.
"Eco-hour" carried not only a teacher of biology and ecology Galina Shishkina by showing a colorful and informative presentation "Protecting thyme on the Samara Bend!" But the students prepared and told interesting material about the endemic - Thyme Zhigulevsky.
A documentary about the Samarskaya Luka had given great impression and had emphasized the vulnerability of natural communities.
Creation of ecological paths in natural areas will help to preserve nature, and "Molodetsky mound" especially needs such protection. Of particular scientific interest are the plants - endemics of Samarskaya Luka: Carnation Volzhskaya (Dianthus volgi-cus), Gypsophila Zhigulevsky (Gypsophila Zhegulensis), spurge Zhigulevsky (Euphorbia Zhiguliensis), Thyme Zhigulevsky (Thymus Zhegulensis), and 18 species listed in the Red Book of the Russian Federation. But the fences and conservation status does not help to preserve these unique plants, but all together we can save them from extinction, protecting them from trampling and disrupting.
19 students of class 9B was participated in the seminar.
Event were held in the framework of the Project "Protecting Thymus at Samarskaya Luka", which performed with the financial support of Arconic Foundation.
()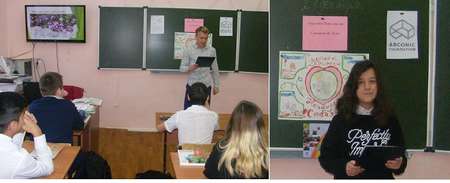 1. Format of seminar "student for students"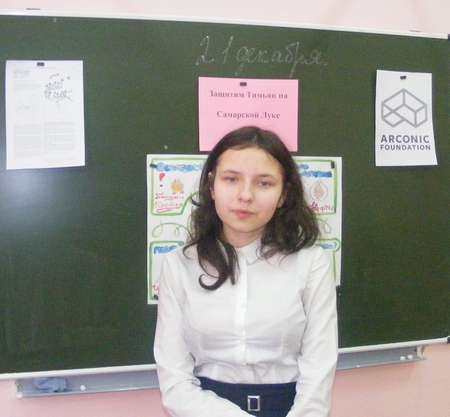 2. Nastia Zaryanova tells about the Thyme Zhigulevsky.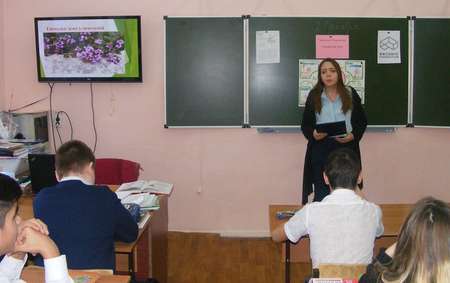 3. Thyme - as a symbol of rare species of the Samarskaya Luka.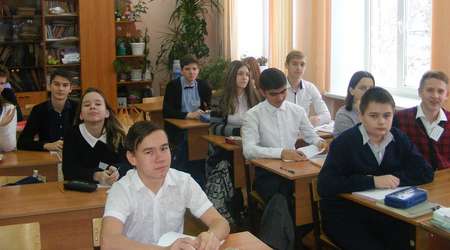 4. All listened attentively