January 24, 2017 "Environmental hour" was held for students of 9g class of school № 162 Samara in the form of a conversation about the small rivers of the region.
Samara River is a very ancient name, and to date there is no single interpretation of the word. For example, one of the most interesting legends connects its origin with natural and climatic events of our region. Thus, in the past, from Central Asia through the sandy steppes to the shores of the Volga river walked caravans traders. Their road ran along the sultry and dry steppes east of the Volga. At the end of the dry and windy path of the caravan travelers went out to the river, where the water quenches the thirst of people and pack animals. Approximation of caravans to the river, of course, provoked excitement and joy in people. Arabs have a phrase "Surra min Raa" with the meaning - "overjoyed person who sees it". It supposedly given the name of the river Samara. However, legend has no scientific basis, but reflects the importance of the river in the arid steppes
"Environmental hour" was held in class 9g with participation of 22 students.
Event was held in the framework of the Project "Protecting the Eco-system of the Samara River", which is performed with the financial support of Arconic Foundation.
()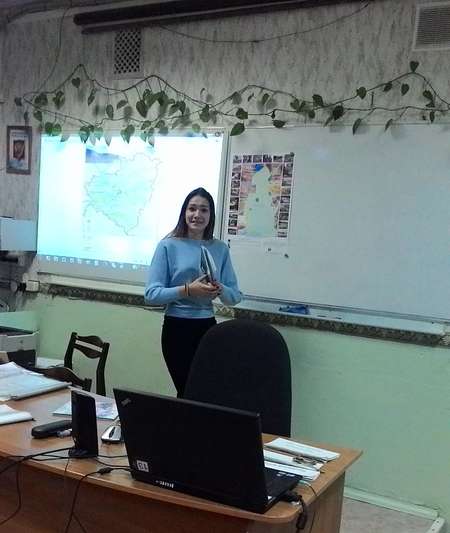 -