Advance Training Program on Conservation
Ecology of Landscape Design
A landscaper is now a very popular and highly demanded profession. Landscape design is not simply a modern trend, but also a well perceived necessity to live in harmony with the environment. This necessity has proceeded from an intensive and rushing way of life, social isolation, total computerization and urbanization. Therefore, it becomes naturally for people to leave their tiring and fussy urban life and to return to natural grounds, even though it is a small courtyard or a private land plot.
Well planned landscape design would enable to combine leisure and handcrafts, strengthen positive life energy and improve health and vital forces.
We teach our students not only how to rightly place and layout elements of landscape design, but we also help to understand the diversity of landscaping and architectural styles and to better use modern elements of land decoration. Experienced ecologists and landscapers will teach you and show you on practice what elements are most typical for a Japanese-garden philosophy and what of them are needless, what is the difference between an urban and the country styles. Training courses include not only theoretical sessions, but also workshops, excursions and practical outdoor activities.
Best lecturers of leading Samara universities, professional landscapers, designers and botanic practitioners are engaged to the educational process.
The course duration is two months. Sessions are held twice a week from 18.00 p.m. till 21.00 p.m. that is very convenient for working people.
At the end of the courses our students shall defend a final paper – a pilot landscape design project. After that they will receive a state-recognized certificate of a professional landscaper.
Many of our graduates have been employed by local landscaping companies. Some of them have successfully established their own businesses in landscape and garden beautifying. Many people learn landscaping to implement their ideas on their own garden-plots.
We are very proud of our students. Our trainers provide deep knowledge on landscaping and assist to develop skills and capabilities.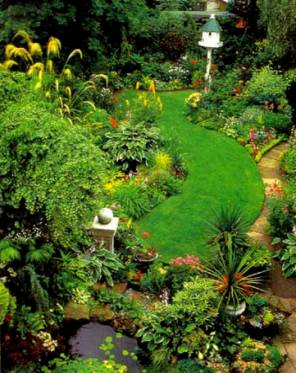 CURRICULUM
Time of training course: 72 academic hours.
Form of training course: evening classes.
No.
Subjects
Hours total
Hours on-site
Form of control
1.
Professional Guidelines. A Landscaper profession. Services in landscaping. Landscaping as an element of park-and-garden arts.
2
2
Test
2.
Types of garden landscaping. Utility gardens: country garden, the Dutch garden, sweet and medicinal herbs, aroma herbs. Decorative gardening styles: Romantic, Spanish, French, English, Russian, Eastern (Japanese and Chinese gardens), Art Nouveau, water garden, urban garden.
6
6
Test
3.
Land planning. Surface drainage. Engineering & designing. Geography and planting media. Water supply.
4
4
Test
4.
Site decoration. Types and style of garden alleys. Decoration of alleys. Flowering. Scents in gardens. Grassplots. Kinds of grassplots. Methods of arranging grassplots. Grassplot preparation. Groundcare. Types of ground coverage: meadow grassplot, arabesque grassplot, synthetic coverage, non-grass greensward, hard surface. Live fence. Trees and bushes recommended for live fences. Agro-technical methods of creating live fences. Fence cutting and care. 
Flowers and flower beds. Parterre or front flower bed. Border beds. Arabesque. Single (solitary) planting. Decorative borders. Mix-borders. Module flower beds. Flowers in containers. Agro-technical methods of rose planting. 
Planters and flowerbeds. Type of flowerbed plants. Solid planting: regular (orderly) and non-regular (non-orderly) flowerbed. Elevated flowerbeds. Carpet beds. Ornamental beds. Monobeds. Vertical beds. Panel beds. Compacted planting. Screens. Pots and boxes. Window boxes. Suspended baskets. Spring beds. Summer beds. Winter beds. Plant care.
Rock garden. Stones for rock garden. Types of rock gardens. Construction of rock gardens. Plant for rock gardens. Rock garden care. 
Vertical beautification. Garden basins. Erection of basins. Layout. Ponds with flexible waterproofing systems. Ponds with concrete waterproofing systems. Elevated ponds. Carr. Mini-ponds or mini-pools. Ponds with wild aquatic animals. Invasion of ponds. Aquatic plants. Fishes and other aquatic animals. Pond equipping. Electricity. Waterfalls. Fountains. Pumps. Lightning. Filters. Pond care. Troubleshooting and service problems. Waterproofing systems. Water. Plants. Fishes.  Stones and sculptures in landscaping.
14
12
Test
5.
Ornamental gardening guidelines. External factors for decorative plants (light, heat, water, air and food). Kinds of garden soils (humus, leaf ground, barren land, peat mold, manure, black mould humus, sand, moss, woody coal, garden moulds (substrate) for plant reproduction). Methods of decorative plant reproduction (seed reproduction, vegetative propagation). Live forms of decorative plants (trees, bushes, semi-bushes, lianas, herbaceous plants, annual plants, biennial plants, perennial plants).
2
2
Test
6.
Planning of particular styles. Garden styles: Dutch, Romantic, Spanish, French, English, Russian, Eastern (Japanese and Chinese gardens), Art Nouveau, water garden, urban garden.
6
6
Test
7.
Other types of landscaping (parks, court-yards and yard-areas).
2
2
Test
8.
Illnesses of plants.
4
4
Test
9.
Pilot design project.
32
2
Exam  
Total:
72
40

Environmental Project "Protecting the Eco-system of the Samara River" is performed with the support of Arconic Foundation